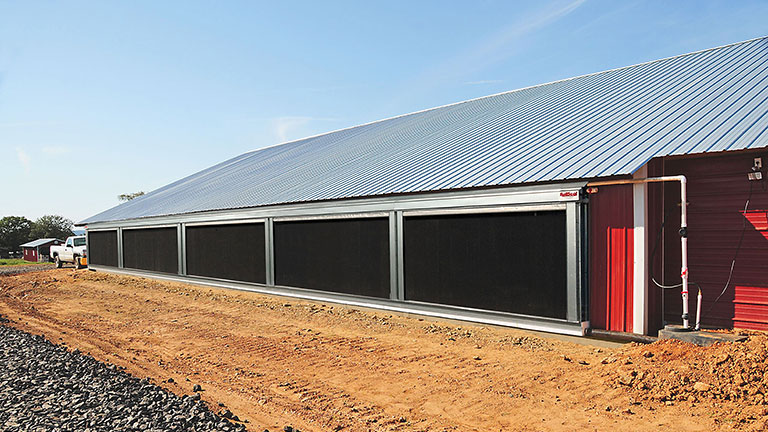 An evaporative cooling system is like air conditioning for a poultry house. The temperatures are heating up, and one can't overstate its importance. Now is the time to check your evaporative cooling system to ensure it's ready to keep the birds in your poultry barn comfortable through the spring and summer months.
Make a quick walkaround to check for any visible damage that might have occurred since the system was closed to prepare for cold weather.
Replace the sump pump or add the drain plugs back into the jet pump system.
Clean the pump filter and strainers of any debris, including algae and insects, which can block water flow.
Fill the system with clean water, run the system and look for any leaks or cracks that may have developed from moisture trapped in the system in freezing temperatures.
Thoroughly clean the cool cell pads of dust, dirt and other debris that will reduce airflow and efficiency. Remember to replace that bent or sagging pads. Check with your dealer or pad manufacturer for cleaning and replacement recommendations.
Inspect the spray bar above the cooling pads for plugged holes caused by debris or calcium buildup. Every opening must be clear for the cooling system to operate efficiently.
Evaluate the cool pad color. Pads should be deep black. A lighter shade can indicate dry spots caused by blockages that interfere with cooling and allow outside warm air to seep through.
Once you've followed these steps, your cool cell is ready to keep your barns and your birds at the right temperature throughout the summer heat, helping your flock perform at its highest level. Learn more about our barn cooling solutions, such as the Komfort Kooler, at https://www.cumberlandpoultry.com/ or contact your local dealer to find out what system is right for you.