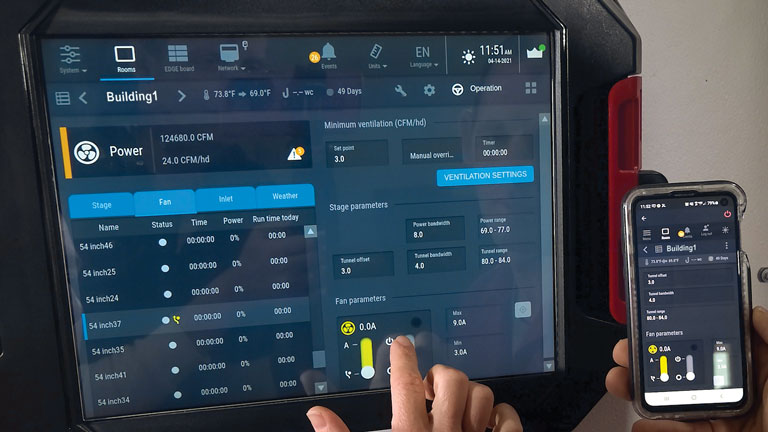 Precise monitoring requires controls that are able to conform to the specific needs of your production facility. Cumberland control systems adapt to your climate and feeding requirements. They feature intuitive, user-friendly operation and construction built to withstand the rigors of the environment.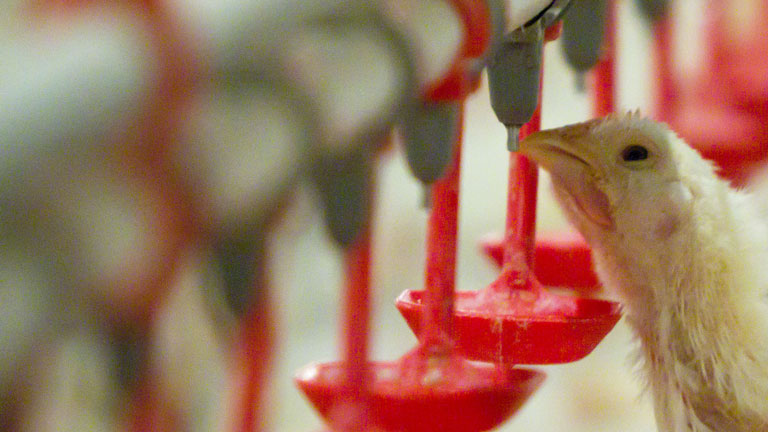 Cumberland offers a full line of proven and dependable solutions to maximize the growth potential of every bird and your business. Products are engineered to be easy to install, simple to operate, durable and efficient.
Komfort Kooler™
Evaporative Cooling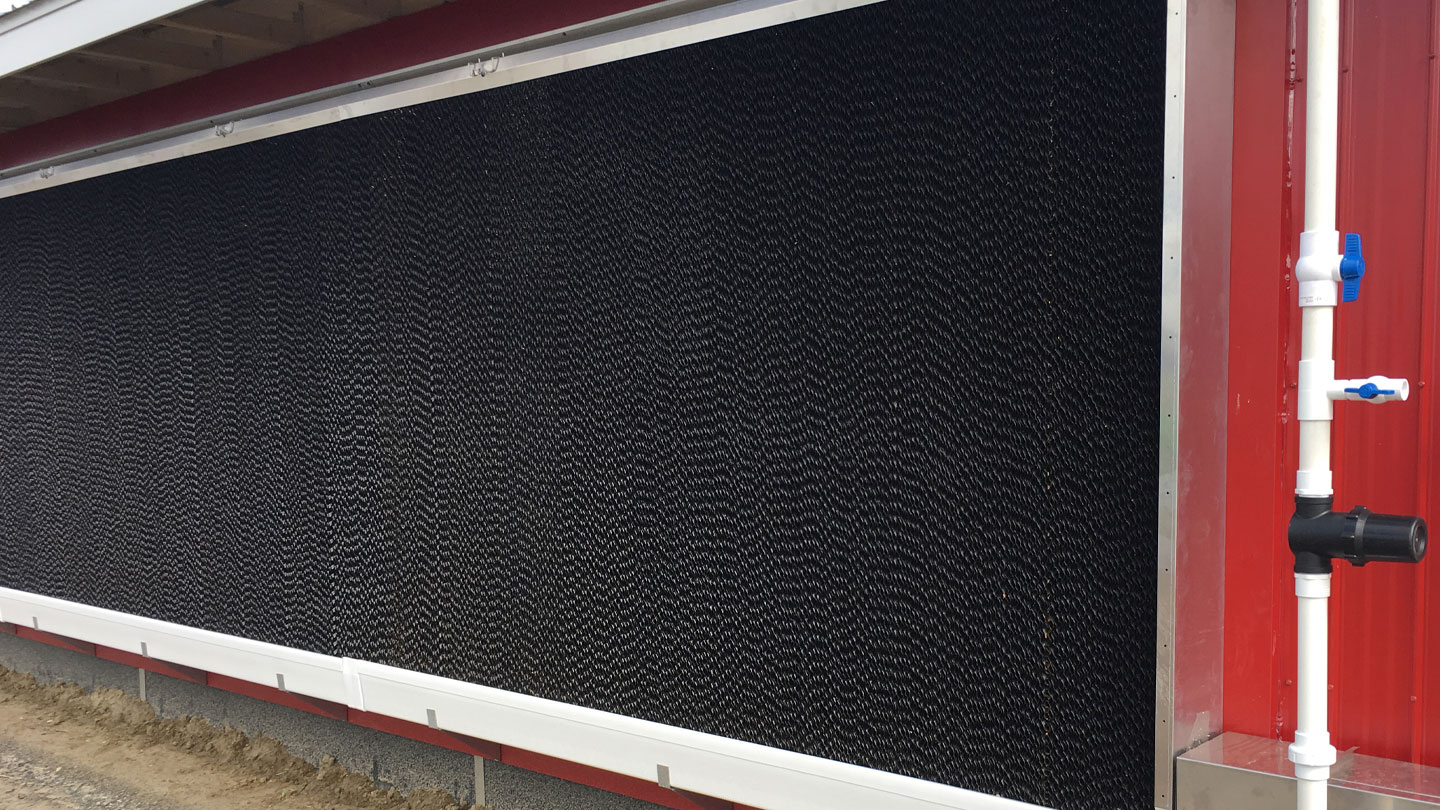 Komfort Kooler™
Evaporative Cooling
Highlights
Komfort Kooler systems utilize the natural cooling effect of evaporation to combat seasonal heat and stress-related dips in production.
Efficient cellular water media can achieve temperature reductions up to 20 degrees depending on temperature and humidity conditions.
Uniform pad wetting.
Corrosion resistant construction.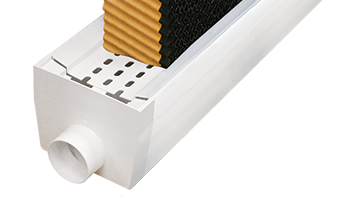 More Water Capacity
Pre-Formed Square Trough
Komfort Kooler utilize a pre-formed square trough, serving as a 2.1 gallon-per-foot (26 liters per meter) water reservoir which holds 24% more water compared to round tube systems.
The Komfort Kooler requires no tube cutting for the trough in the field. A perforated tray snaps onto the trough to hold pads firmly in place. Injection molded end caps and couplers speed installation.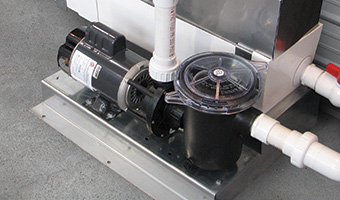 Jet Pump System
A centrifugal jet pump and automatic float valve match the water supply with system demand. The pump can be end mounted, center mounted, or used as a dual pump system. The center mount design allows for long runs to continue seamlessly (no breaking pads or additional components).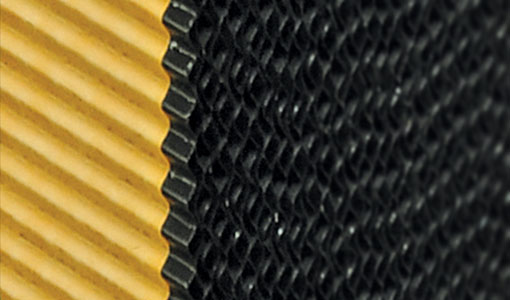 Custom Pad Sizes Available in 2' to 6' lengths
Superior Pad Performance
Use high quality, heavyweight paper for maximum water absorption. A resin coating adds durability to increase pad longevity and prevent fungi growth. Available Edge Guard allows the pad to be cleaned more easily.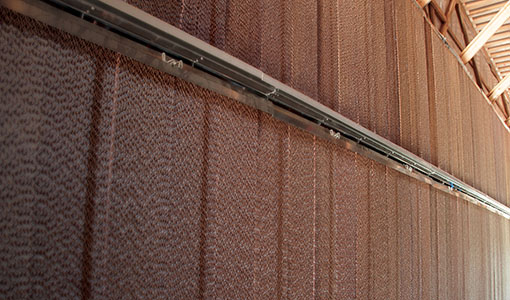 Maximize Cooling Performance
Double Stack Cooling System
Sharing components and extending the water recycling benefits of a single Komfort Kooler system, the savings are stacked in your favor. All stacked systems require 1-1/2 HP jet pumps and are available in the open top design. Stacked systems greater than 70' require 2 pumps. Cooling pads are available in combinations of 4', 5' & 6' heights.