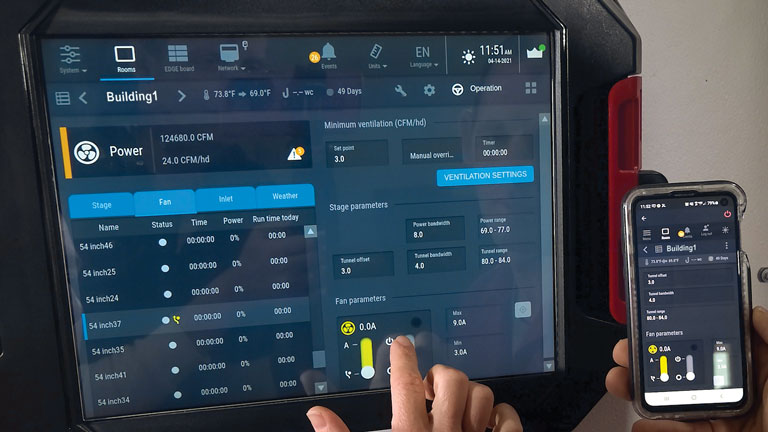 Precise monitoring requires controls that are able to conform to the specific needs of your production facility. Cumberland control systems adapt to your climate and feeding requirements. They feature intuitive, user-friendly operation and construction built to withstand the rigors of the environment.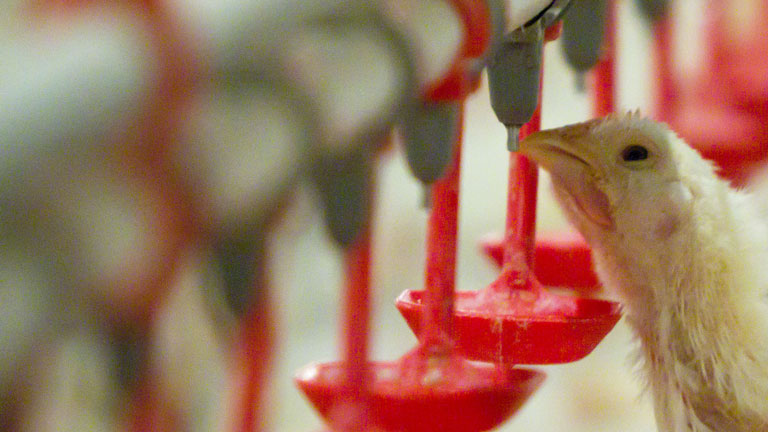 Cumberland offers a full line of proven and dependable solutions to maximize the growth potential of every bird and your business. Products are engineered to be easy to install, simple to operate, durable and efficient.
RollSeal Systems
Maintain the best possible environmental conditions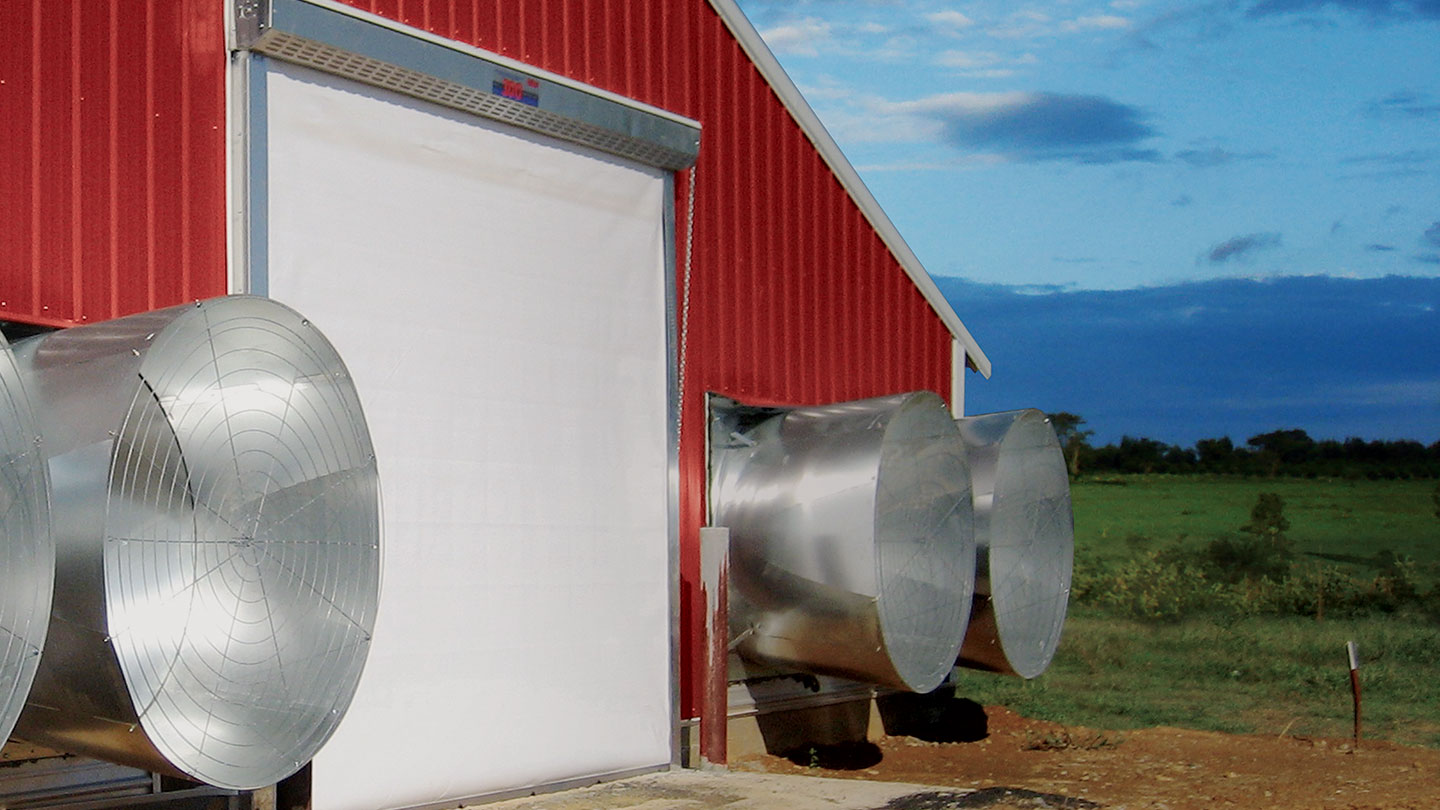 RollSeal Systems
Maintain the best possible environmental conditions
Highlights
Creates a barrier that keeps the cold out and the warmth in so you know your investment is protected.
Patented RollSeal® door that is easy to install with triple-layer efficiency.
Also available is the Unitized RollSeal® Sidewall System that is designed to fit the Komfort Kooler evaporative cooling system.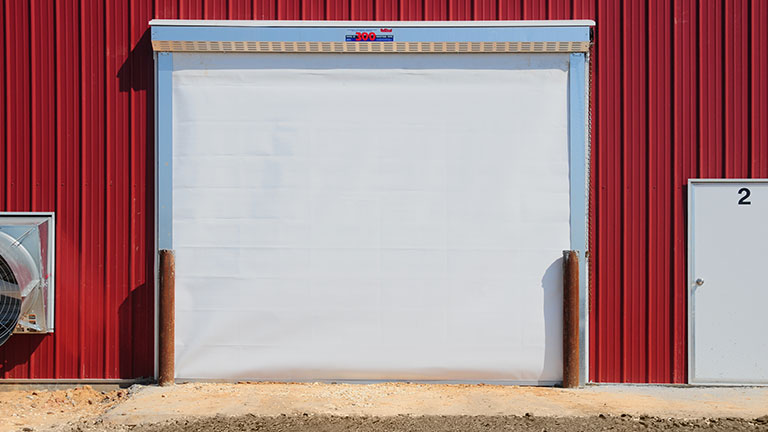 Triple-Layer Efficiency
RollSeal Doors
Every state-of-the-art RollSeal® door features a tough, tear-resistant patented three-ply fabric of inner and outer layers designed to work with a durable, long-lasting, hook and loop fastener seal. Each layer works together to provide an energy-efficient double seal, ideal for poultry ventilation applications.
Komfort Kooler Protection
Unitized RollSeal Doors
Unitized RollSeal® Door Systems have two dead air spaces for the best insulating seal and protects cooling pads from inclement weather, dust, UV rays and other harmful environmental elements. It can adapt to Komfort Kooler in either the wall mount or direct-to-concrete versions.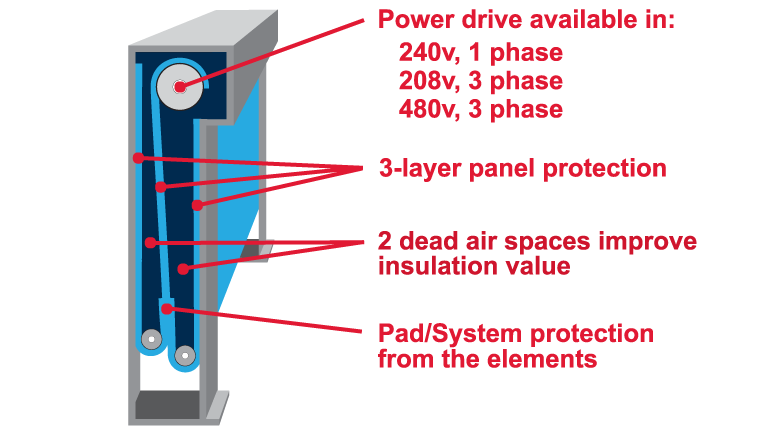 Patented Sealing System
By pushing the hook into the loop as the curtain is lowered, two offset lower tension roller bars create the side seal, and in turn hold the fabric against the floor for a proper seal.