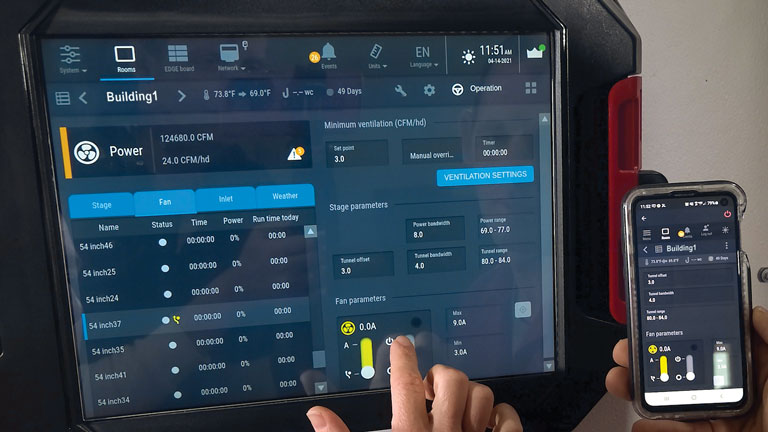 Precise monitoring requires controls that are able to conform to the specific needs of your production facility. Cumberland control systems adapt to your climate and feeding requirements. They feature intuitive, user-friendly operation and construction built to withstand the rigors of the environment.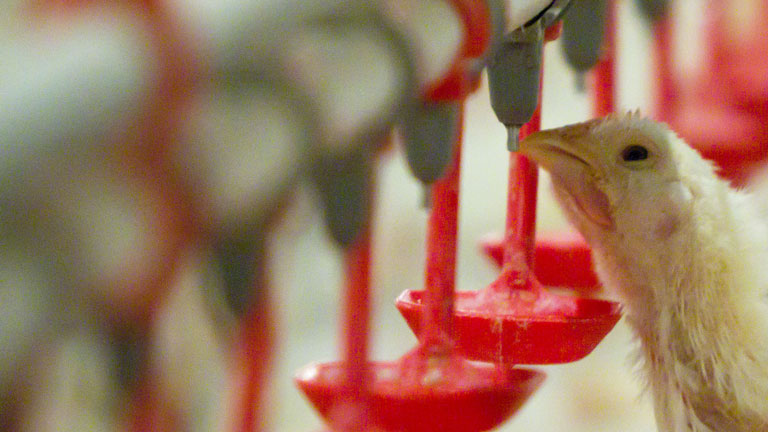 Cumberland offers a full line of proven and dependable solutions to maximize the growth potential of every bird and your business. Products are engineered to be easy to install, simple to operate, durable and efficient.
NutraPan and E-Feeder
Flood Feeding
NutraPan and E-Feeder
Flood Feeding
Highlights
Easily adjustable to fit your particular feed level requirements.
Simple to install.
No moving parts.
No sensitivity adjustments.
14-Spoke Design
E-Feeder™
The all-plastic E-feeder™ is designed for long life and dependable flood feeding. It features a 14-spoke design for bird separation, adjustable feed depth levels and flood feeding windows.
NutraPan™
Cumberland's NutraPan™ is designed with no spokes for uninhibited access to the pan, a large 3.5" deep pan and a clear guard to keep chicks from entering the flood window. It is easy to control feed depth with the 6-level twist lock adjustment.
Optional
2-piece drop tube
Cumberland offers an optional 2-piece drop tube for the E-feeder™. The 2-piece drop tube is a time saver when installing feeders on feed lines.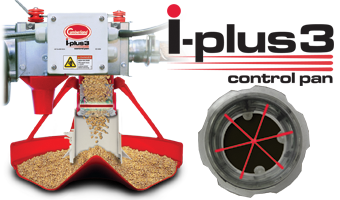 Optional
i-plus3 Control Pan
Cumberland's patented I-Plus3 Control Pan utilizes Infrared Technology to sense and detect the level of feed in the control pan for proper and reliable operation, day in and day out. Infrared technology requires no moving parts or adjustments.