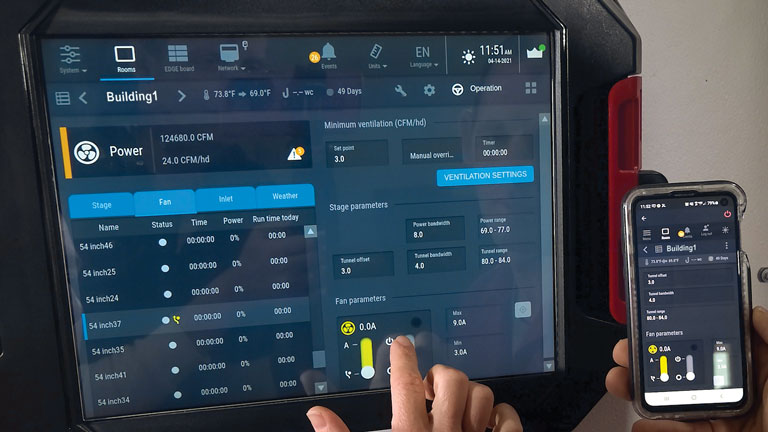 Precise monitoring requires controls that are able to conform to the specific needs of your production facility. Cumberland control systems adapt to your climate and feeding requirements. They feature intuitive, user-friendly operation and construction built to withstand the rigors of the environment.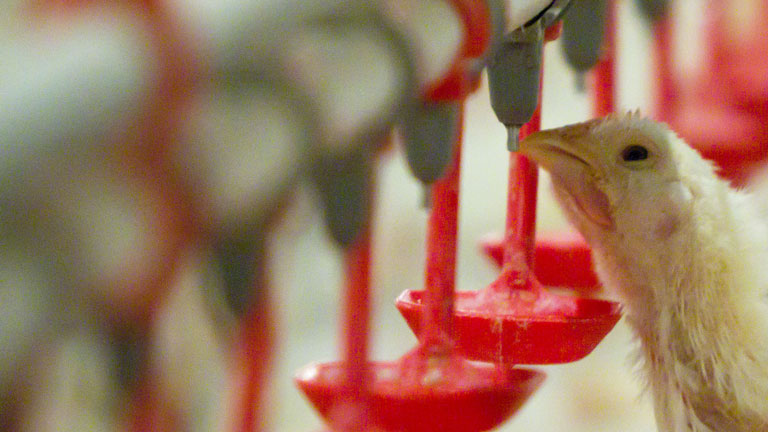 Cumberland offers a full line of proven and dependable solutions to maximize the growth potential of every bird and your business. Products are engineered to be easy to install, simple to operate, durable and efficient.
Network Master
MONITOR VITAL PRODUCTION DETAILS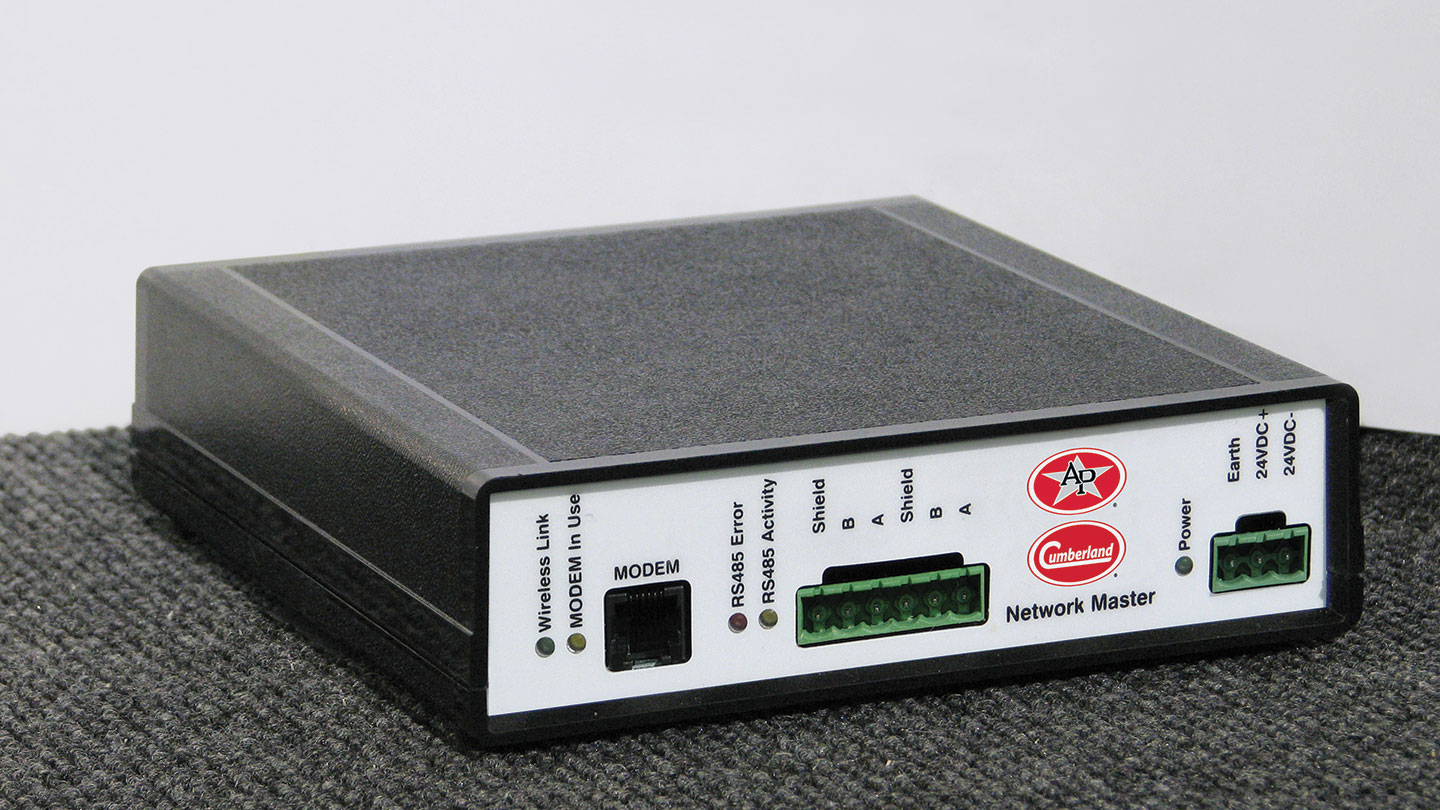 Network Master
MONITOR VITAL PRODUCTION DETAILS
Highlights
Daily status reports and notifications including feed consumption, inventory, temperature and water for quick reaction to operational needs.
Easy-to-read reports, graphs and historical data enable informed business decisions, improve efficiency and enhance animal welfare.
Up to 50 bin display units.
Up to 25 SmartIR II units.
Up to 8 temperature and water units.
Up to 16 different notification contracts.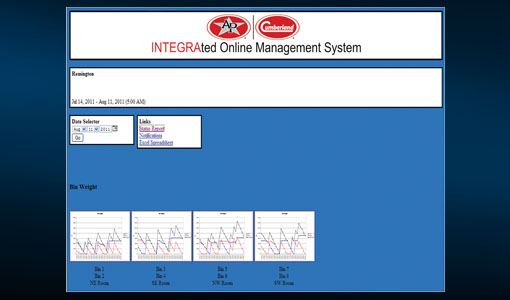 Remote Monitoring
Information made available via the Network Master is just a click away. The online dashboard provides access to real time statistics as well as historical data for better evaluation and monitoring of vital facility operations.
28 day graphical history
Data stored for one year
Customized graphs via excel downloads of 28 day data
On-The-Go Access
Feed-Link Now
Download the Feed-Link Now! app to your Apple, Android or Windows PC for remote access (internet connection required) to your Network Master data. Feed-Link Now! monitors feed levels, cumulative daily auger run times, cumulative water consumption, and current temperature. Feed-Link Now! also provides email or text notifications of system failures due to power loss or parameters falling outside of predefined thresholds.