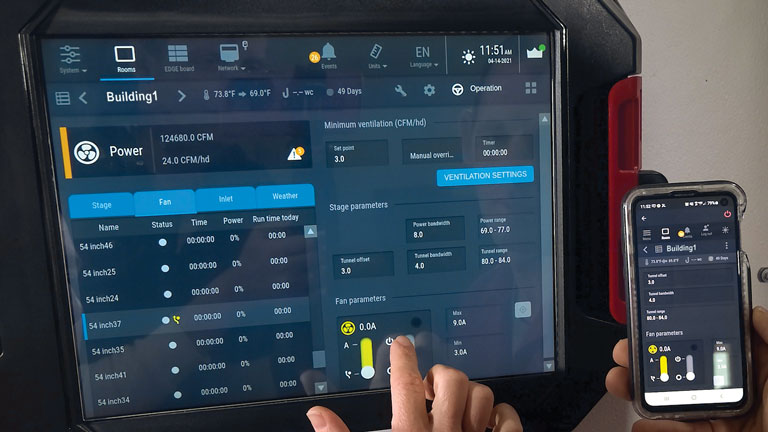 Precise monitoring requires controls that are able to conform to the specific needs of your production facility. Cumberland control systems adapt to your climate and feeding requirements. They feature intuitive, user-friendly operation and construction built to withstand the rigors of the environment.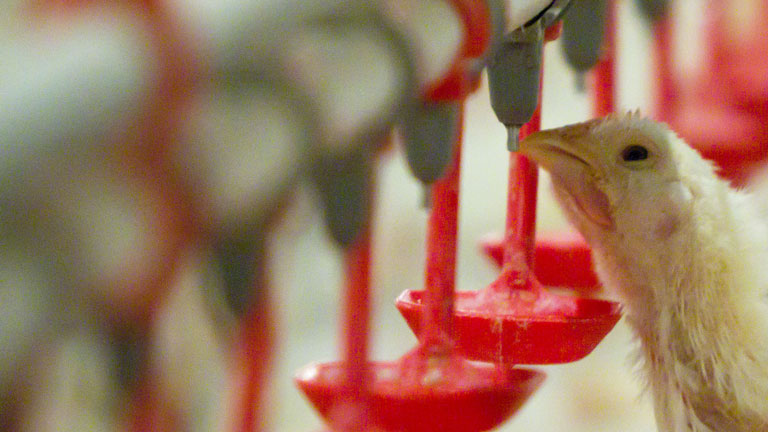 Cumberland offers a full line of proven and dependable solutions to maximize the growth potential of every bird and your business. Products are engineered to be easy to install, simple to operate, durable and efficient.
Broiler Growing Solution
Maximize available floor space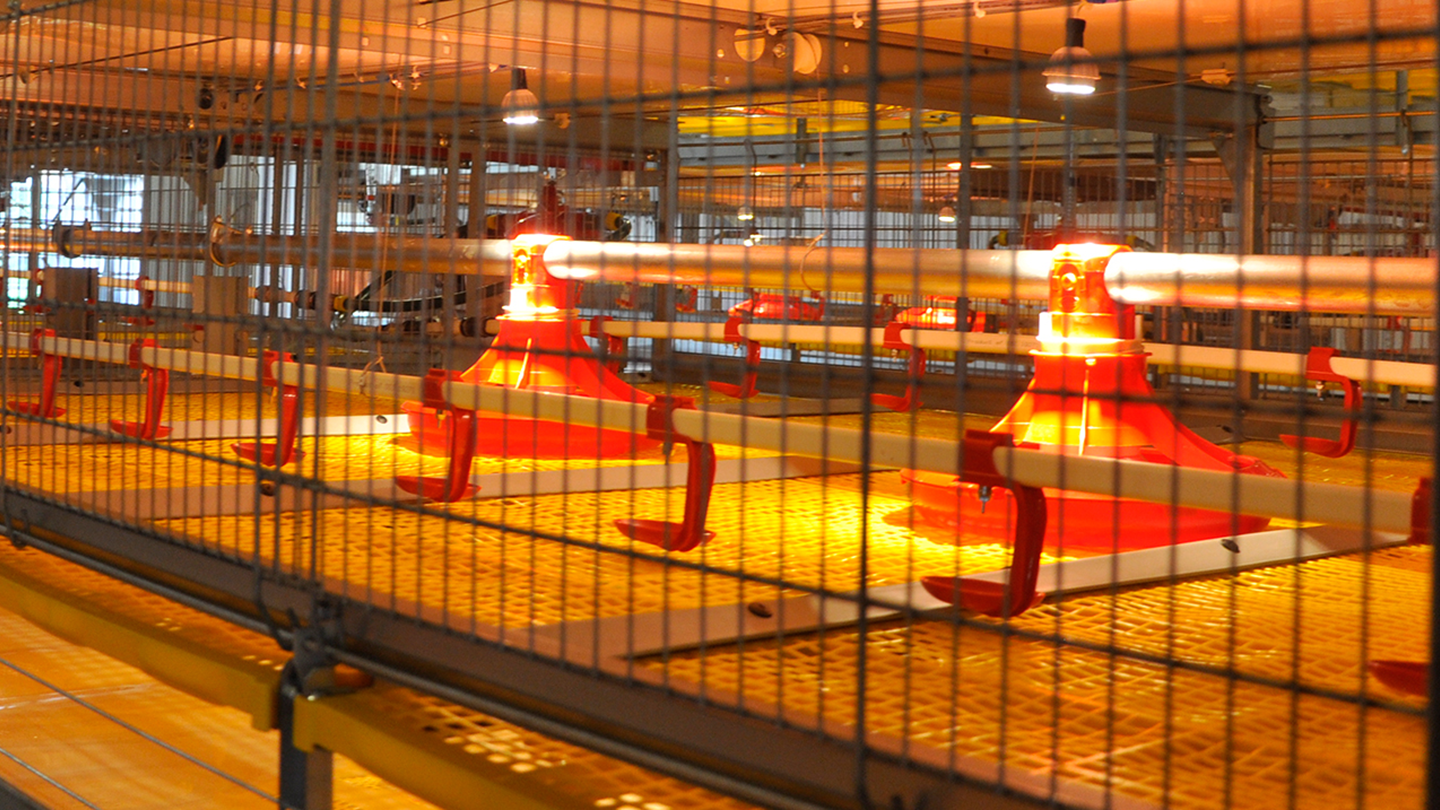 Broiler Growing Solution
Maximize available floor space
Highlights
High level of automation for fast, convenient management of both equipment operation and animals.
Can be configured for up to four tiers to optimize stocking density.
Unique perforated plastic slat floor provides an easy-to-clean surface that is gentle on your birds.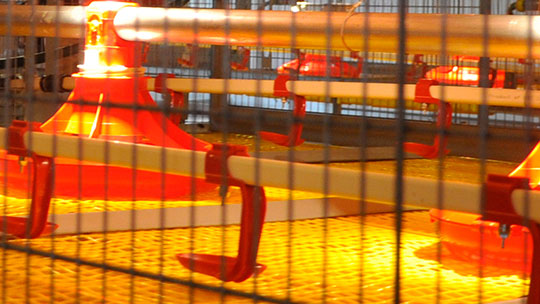 2 Water Lines each with 7 nipples
The system is equipped with two water lines with seven nipples in each section, which deliver a reliable water supply. Birds always have access to a clean, fresh supply of water, which helps to keep them healthy and promotes their development.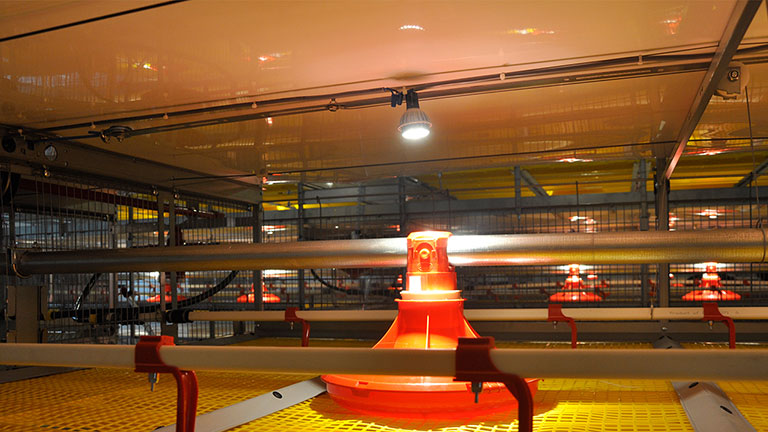 LED Lighting Systems
Optimal lighting for broilers with dimmable LED tubes or LED bulbs installed in the cage increases growth and feed conversion rate while keeping the birds comfortable.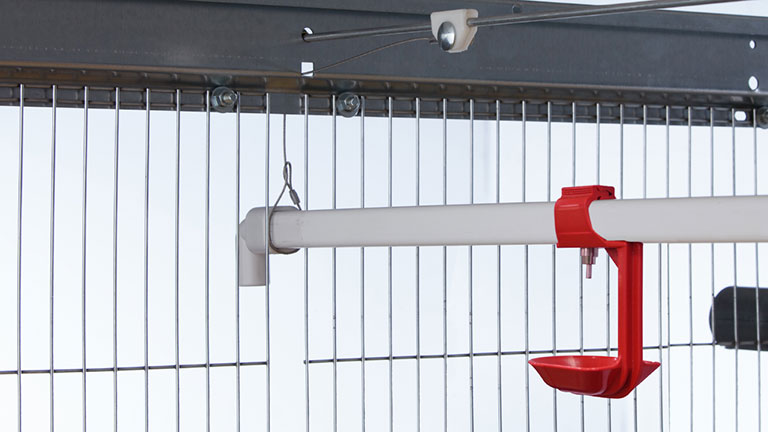 Height-Adjustable
Feeding and Water Supply Lines
The feed and water supply lines for the livestock are height-adjustable and can be perfectly adapted to match bird growth to ensure a high level of flock uniformity.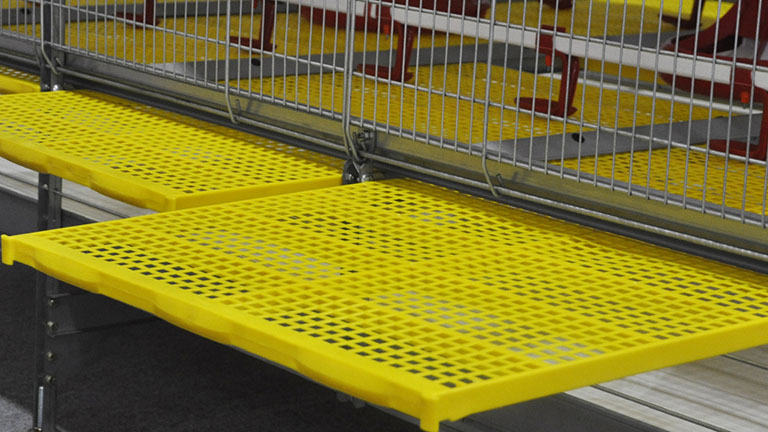 Perforated Plastic Slatted Floor
The soft and stable floor of perforated plastic slat is perfectly suited for broilers. It prevents breast and foot injuries and promotes the well-being of the livestock. Better meat quality contributes to greater profitability. Additionally, the perforated slat flooring prevent direct contact between the livestock and their manure, which helps to maintain livestock health and a high standard of hygiene.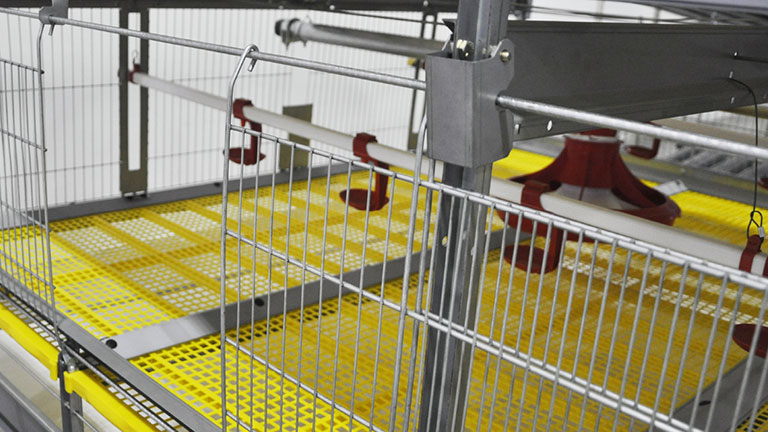 Sliding Door
Practical split sliding doors allow easy access to the livestock in the system.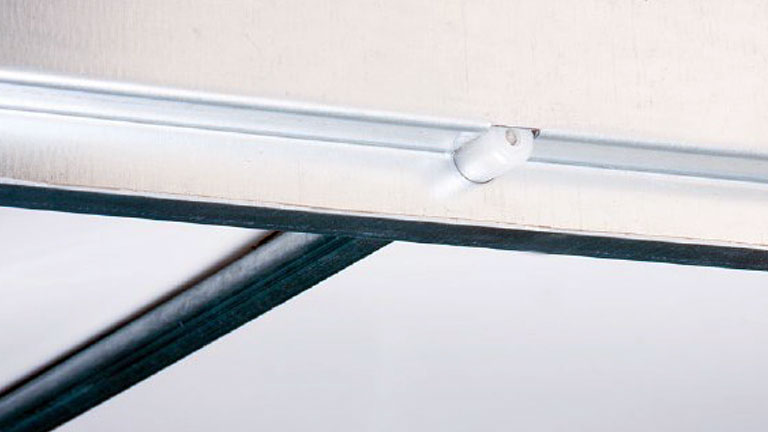 Manure Belt Rollers
Cumberland's unique roller-guided manure belt system also supports low-wear operation in longer systems. Low rolling resistance reduces the required drive power, which increases the service life of the manure belt.