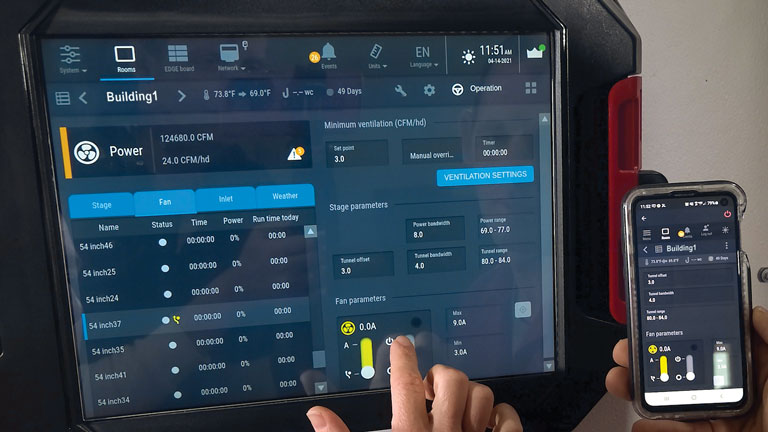 Precise monitoring requires controls that are able to conform to the specific needs of your production facility. Cumberland control systems adapt to your climate and feeding requirements. They feature intuitive, user-friendly operation and construction built to withstand the rigors of the environment.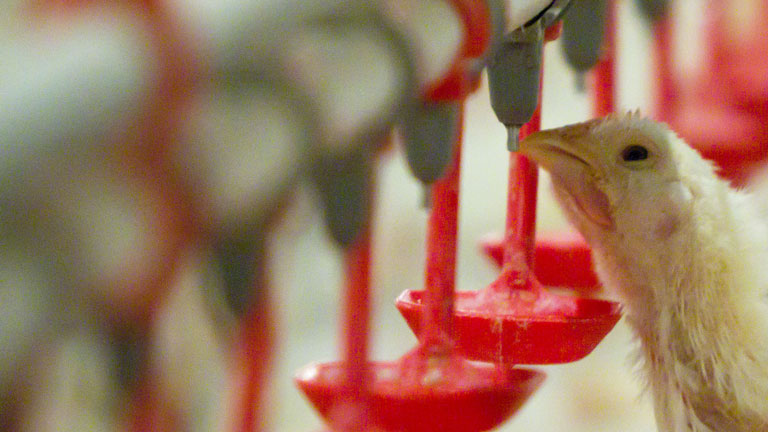 Cumberland offers a full line of proven and dependable solutions to maximize the growth potential of every bird and your business. Products are engineered to be easy to install, simple to operate, durable and efficient.
Mega Flow Butterfly Fans
Improved Air Flow and Efficiency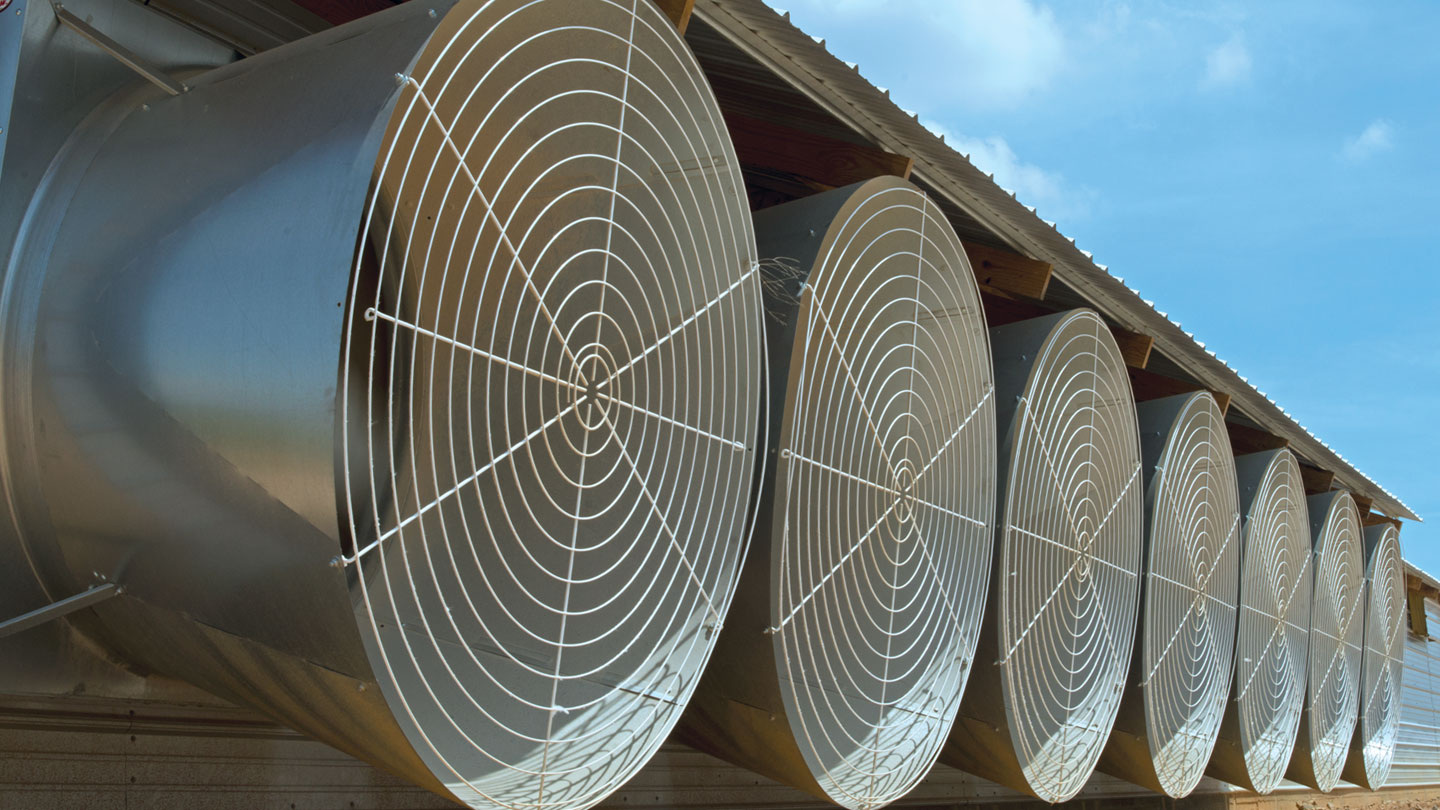 Mega Flow Butterfly Fans
Improved Air Flow and Efficiency
Highlights
Available in 36", 50", 52" and 54" diameters.
Easy to install.
Low maintenance.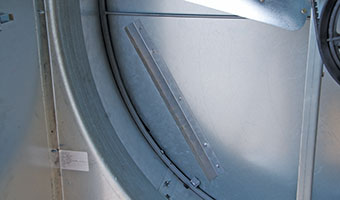 Protection from the weather
Front Shutter Door
Front shutter doors offer protection from harsh weather conditions, such as wind and moisture, while the fan is not in use.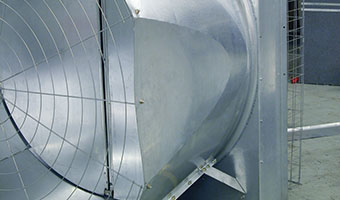 Arched Side Cone Panels
Cumberland fans are designed so they can be mounted close together when fan spacing is an issue.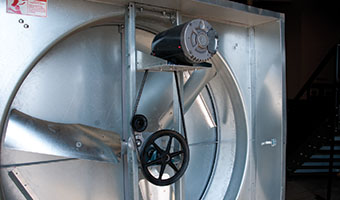 Smooth Operation and Long Life
Drive Trains
Easy access drive trains are standard on all belt drive fans. Large, cast iron, high-quality greasable pillow block bearings are used for longer life. Large pulleys allow for longer belt life and smooth operation. An automatic belt tensioner ensures proper belt tension.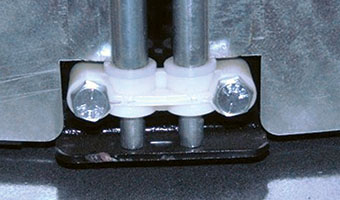 Efficiency and Airflow
The strong butterfly ring weldment with a V-channel vertical brace helps block light and add strength. Air diverters improve airflow and the neoprene baffle hinge is designed for smooth, consistent operation.