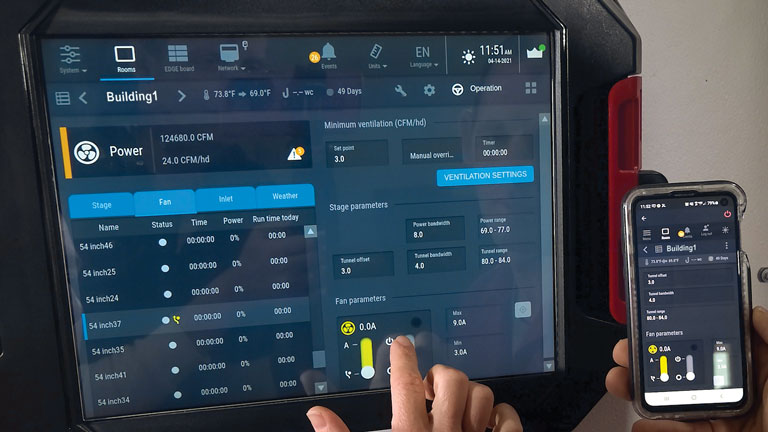 Precise monitoring requires controls that are able to conform to the specific needs of your production facility. Cumberland control systems adapt to your climate and feeding requirements. They feature intuitive, user-friendly operation and construction built to withstand the rigors of the environment.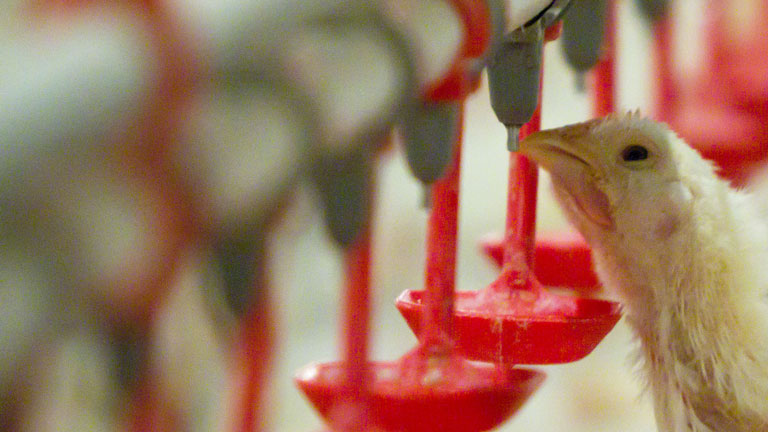 Cumberland offers a full line of proven and dependable solutions to maximize the growth potential of every bird and your business. Products are engineered to be easy to install, simple to operate, durable and efficient.
Turkey Watering Systems
Optimal Water Delivery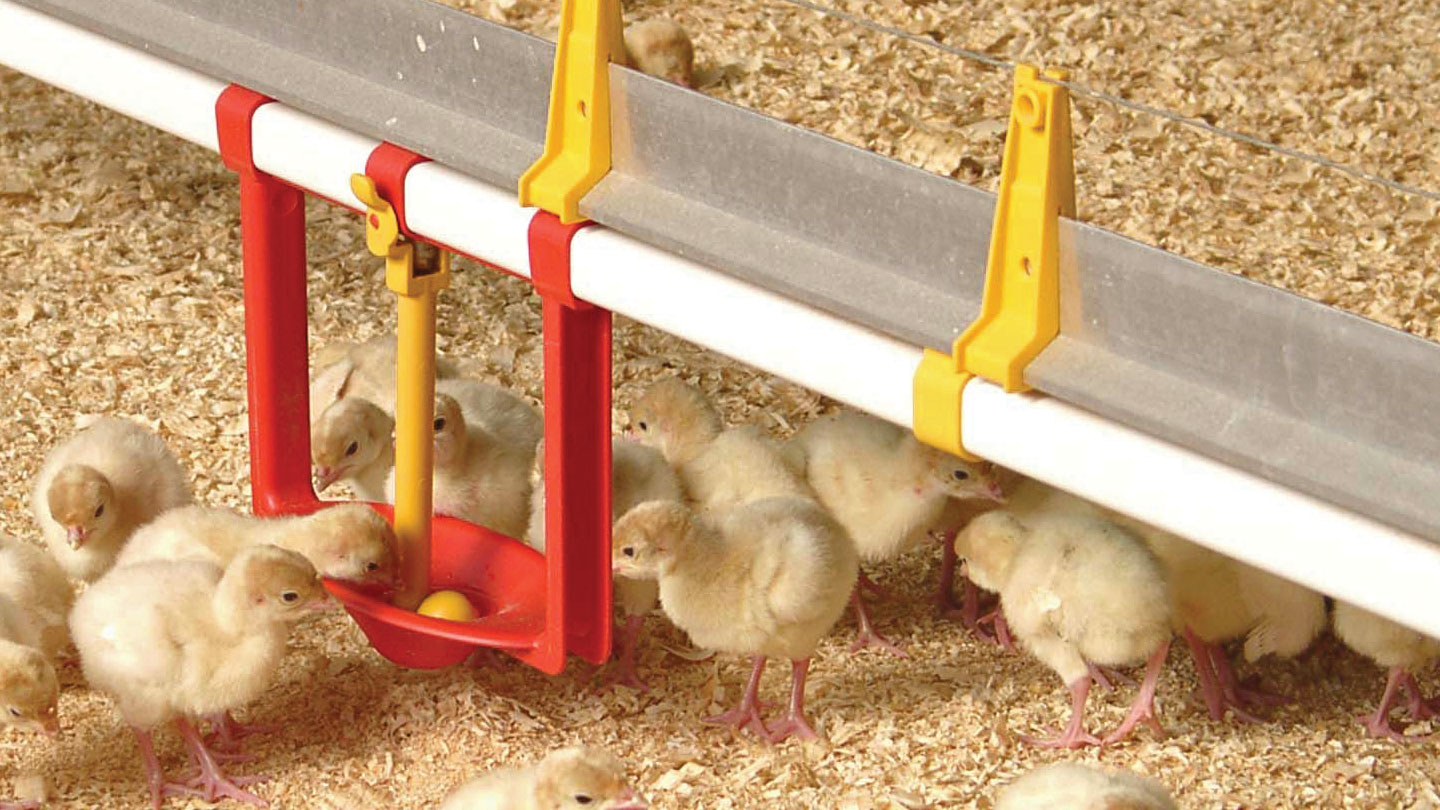 Turkey Watering Systems
Optimal Water Delivery
Highlights
30-40 Brooding birds per nipple.
20 Tom finishing birds per nipple.
25-30 Hen Finishing birds per nipple.
Promotes large, healthy birds and dry floors with innovative cup design.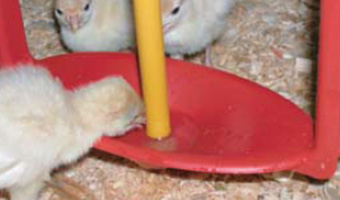 The Principle of the Pendulum
At the heart of the system are the patented pendulum and turkey nipple. As the birds drink from the cup, their heads move the pendulum from side to side, thus triggering the nipple. The valve in the nipple opens and water flows through the pendulum into the cup.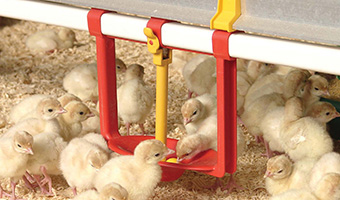 EasyLine Cup
Brood / Hen Finishing
The EasyLine cup for brood and hen finishing is designed to deliver the proper amount of water to the birds from day one through every stage of their life. The size of the oval cup provides easy access to young poults and is designed to keep the litter dry during grow-out.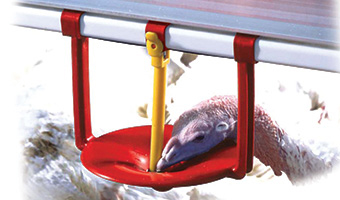 EasyLine Cup
Tom Finishing
The EasyLine cup for tom finishing is designed to handle the aggressive behavior of larger birds. An optimal supply of water is provided to the cup through the pendulum. The design of this cup is larger in diameter to help reduce the possibility of water spillage and improve litter conditions throughout the building.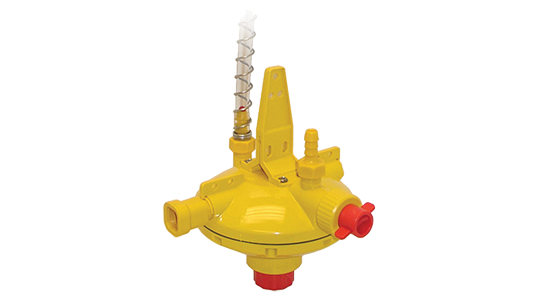 Option
Pressure Regulator
The pressure regulator has built-in flushing capabilities with the simple twist of a knob. Water pressure is easily adjusted with the regulator know located underneath the unit. The clear flexible standpipe with float ball offers accurate and precise water pressure adjustment.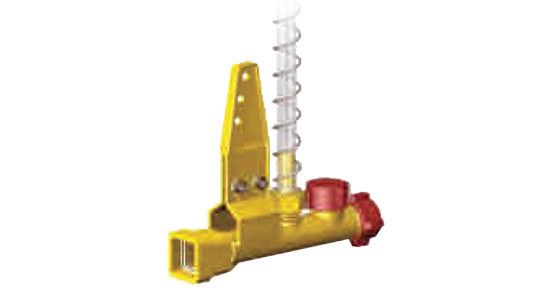 Option
Flush Breather Unit
The flush breathe unit incorporates a clear flexible standpipe and ball for easy water pressure reading. It also includes a hose attachment for automatic flushing and cleaning.