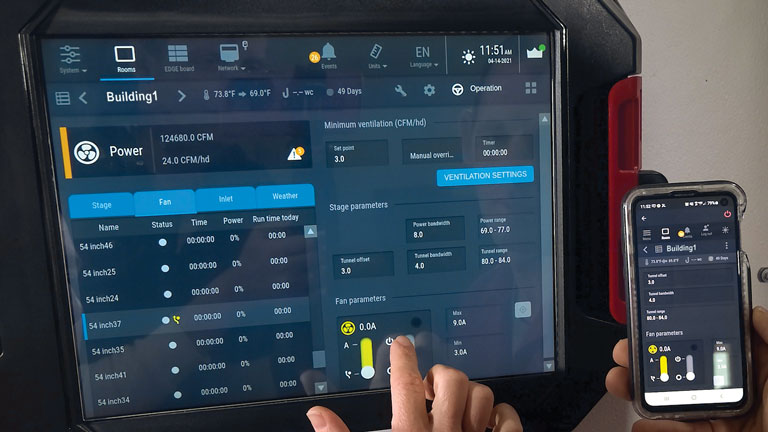 Precise monitoring requires controls that are able to conform to the specific needs of your production facility. Cumberland control systems adapt to your climate and feeding requirements. They feature intuitive, user-friendly operation and construction built to withstand the rigors of the environment.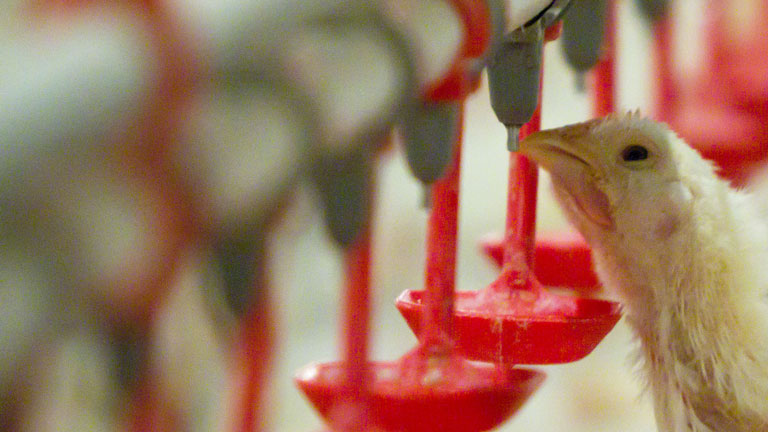 Cumberland offers a full line of proven and dependable solutions to maximize the growth potential of every bird and your business. Products are engineered to be easy to install, simple to operate, durable and efficient.
Featherweight Bird Scale II
Provides real time information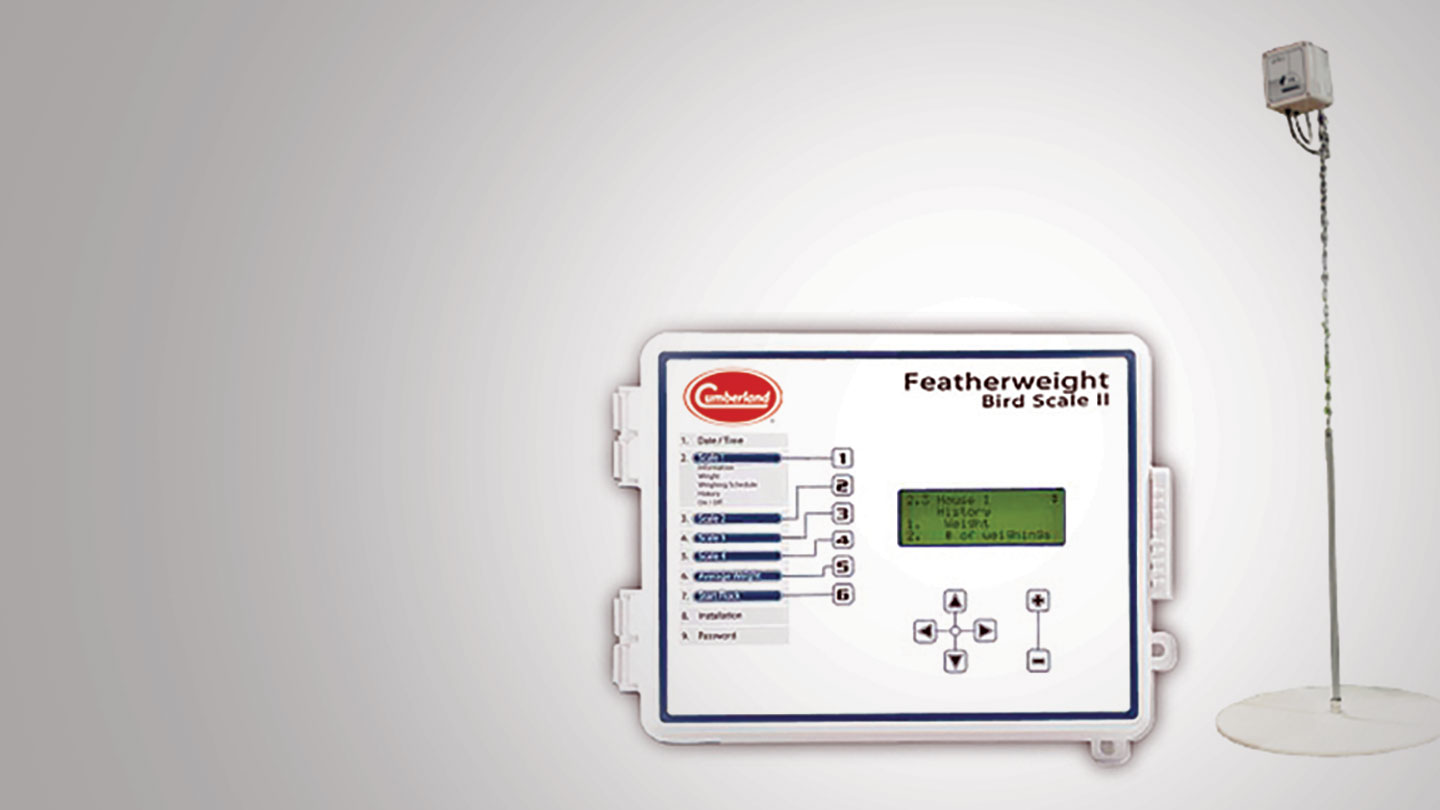 Featherweight Bird Scale II
Provides real time information
Highlights
Featherweight can have up to 4 platforms – 2 in each house. Each platform has an independent reading. Any platform can be assigned to house 1 or house 2.
Push-button access to information.
Weigh your birds 24 hours a day.
Helps reduce mortality, and reach desired target.
Litter and manure build up do not influence weighing accuracy.
No electrical wires under the platform.
STAY CONNECTED WITH EDGE 2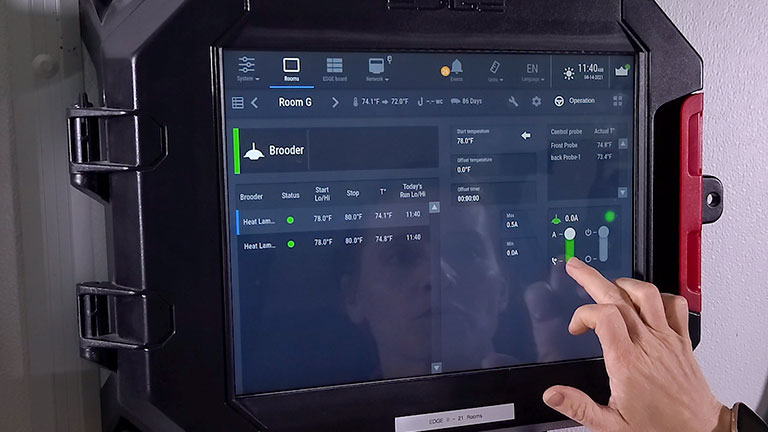 24/7 access
Connect to a controller via any web-enabled device with EDGE 2
Monitor and analyze data in near real-time or to quickly respond to issues. This gives you the freedom to leave the farm and know you are only one touch or click away. Notifications are delivered via text message or email.
Learn More