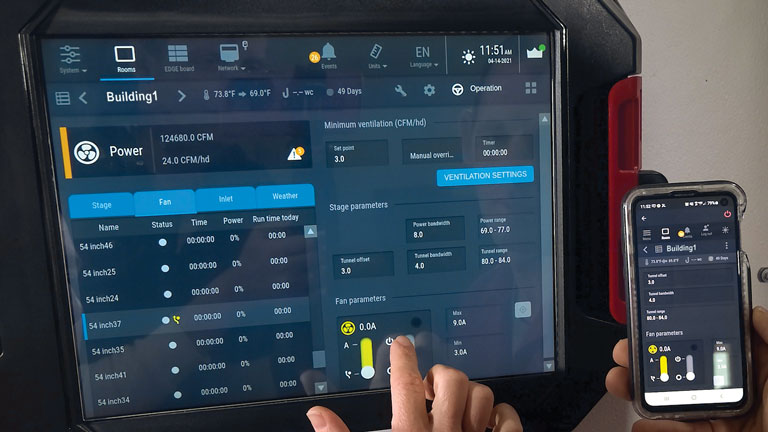 Precise monitoring requires controls that are able to conform to the specific needs of your production facility. Cumberland control systems adapt to your climate and feeding requirements. They feature intuitive, user-friendly operation and construction built to withstand the rigors of the environment.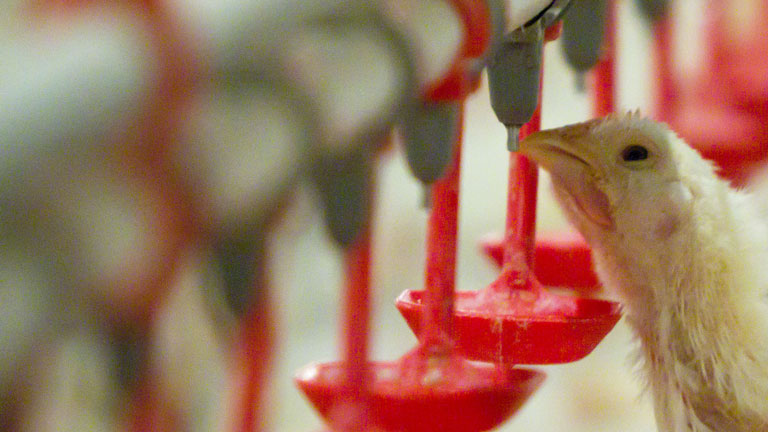 Cumberland offers a full line of proven and dependable solutions to maximize the growth potential of every bird and your business. Products are engineered to be easy to install, simple to operate, durable and efficient.
Evolution 4000
Protect your profits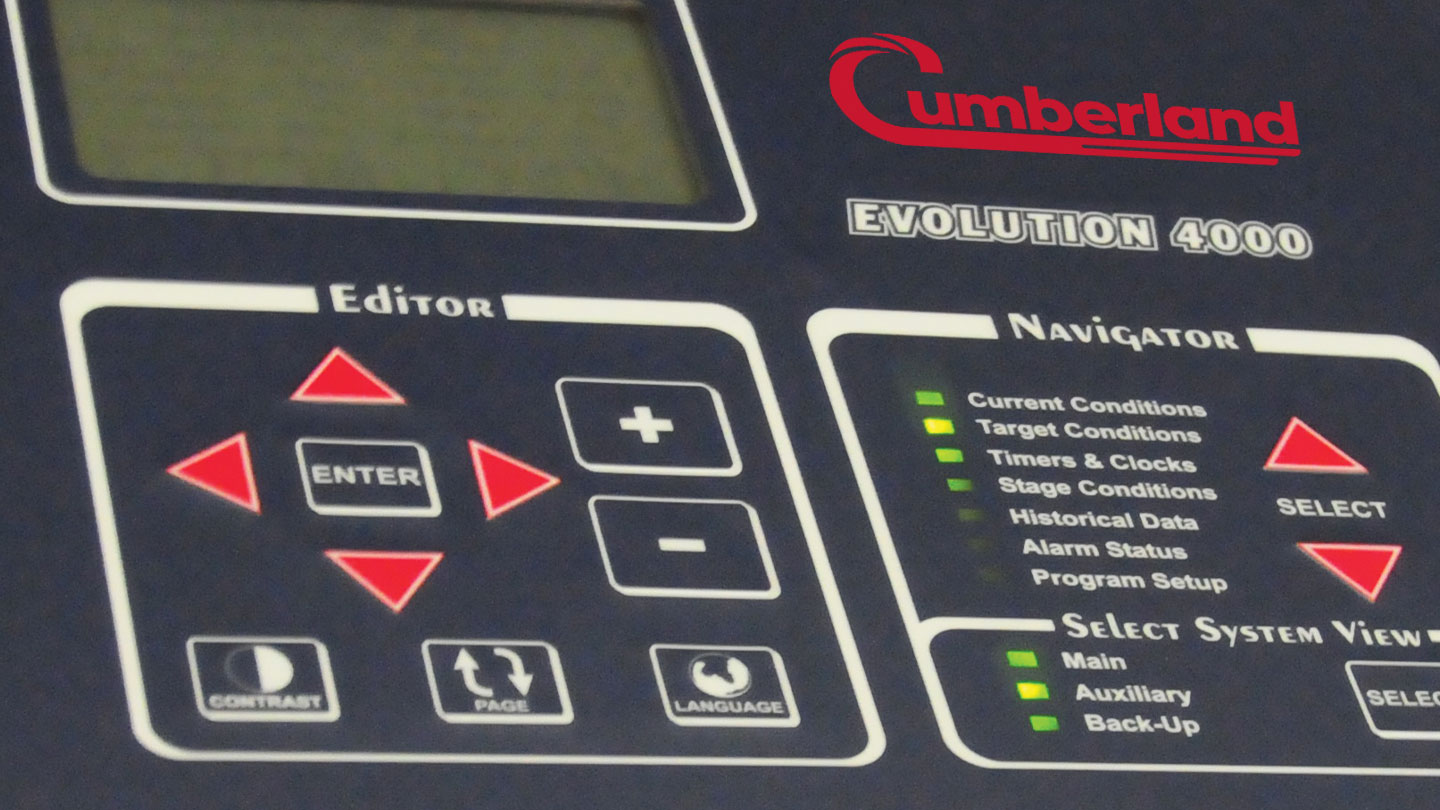 Evolution 4000
Protect your profits
Highlights
Programmable and expandable for ventilation management.
One touch language translation (English/Spanish).
SD card slot for software upgrades and data transfer
Heavy-duty NEMA-rated ABS enclosure.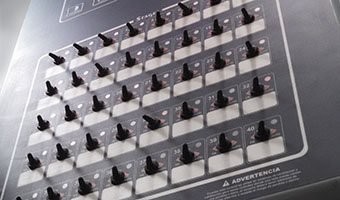 Programmable and Expandable
The Evolution 4000 controller offers forty on/off stages with room for expansion. All of the output stages are fully programmable to operate any combination of natural ventilation curtains, power ventilation inlets, evaporative cooling, heaters or fans.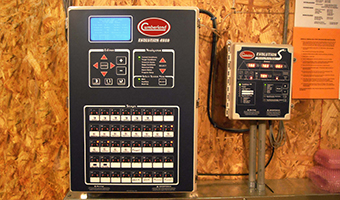 Fully Compatible
The controller is fully compatible with our secondary sensing system, variable output controls, stage expansion modules, farm manager software and wireless radios.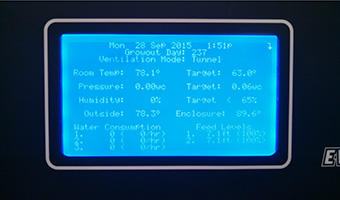 LCD Display
The controller features a bright blue LCD display with no contrast fluctuation when the temperature changes.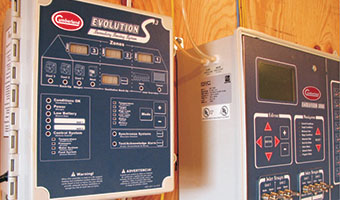 Option
Evolution S3 Back-Up Controller
The Evolution S3 serves as both a back-up controller and an alarm system and will work in conjunction with the Evolution 3000/3001/4000 control system or with any other controller on the market today. The Evolution S3 is truly an integrated control system, serving a second controller monitoring your house.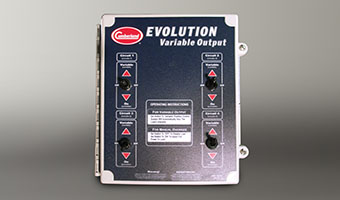 Option
Evolution Variable Output Controller
Variable output controllers are expansion modules capable of handling your lighting, variable speed fans, or a combination of both. They are equipped with override switches for manual operation and available with manual override dials. They are also equipped with sunrise/sunset settings, even when used with other controllers.