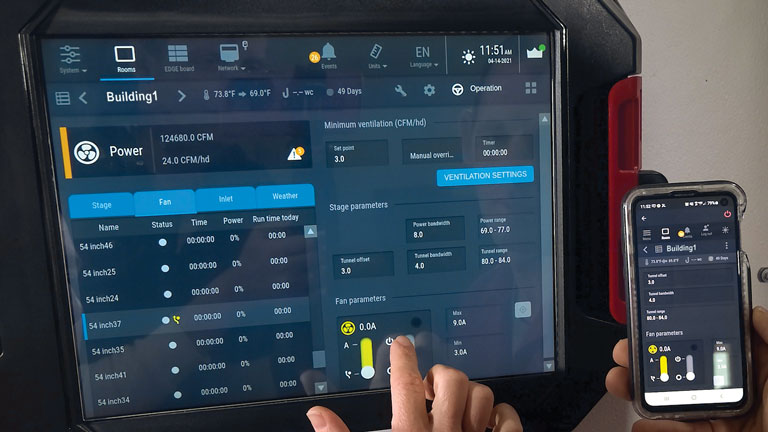 Precise monitoring requires controls that are able to conform to the specific needs of your production facility. Cumberland control systems adapt to your climate and feeding requirements. They feature intuitive, user-friendly operation and construction built to withstand the rigors of the environment.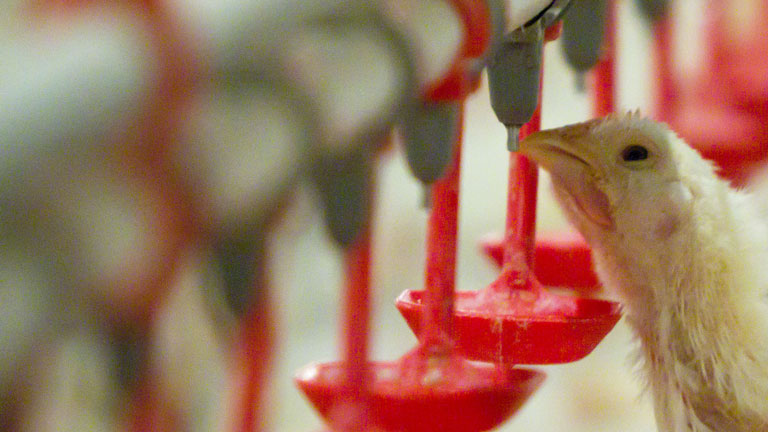 Cumberland offers a full line of proven and dependable solutions to maximize the growth potential of every bird and your business. Products are engineered to be easy to install, simple to operate, durable and efficient.
Pan Feeding Accessories
Customize your feeding system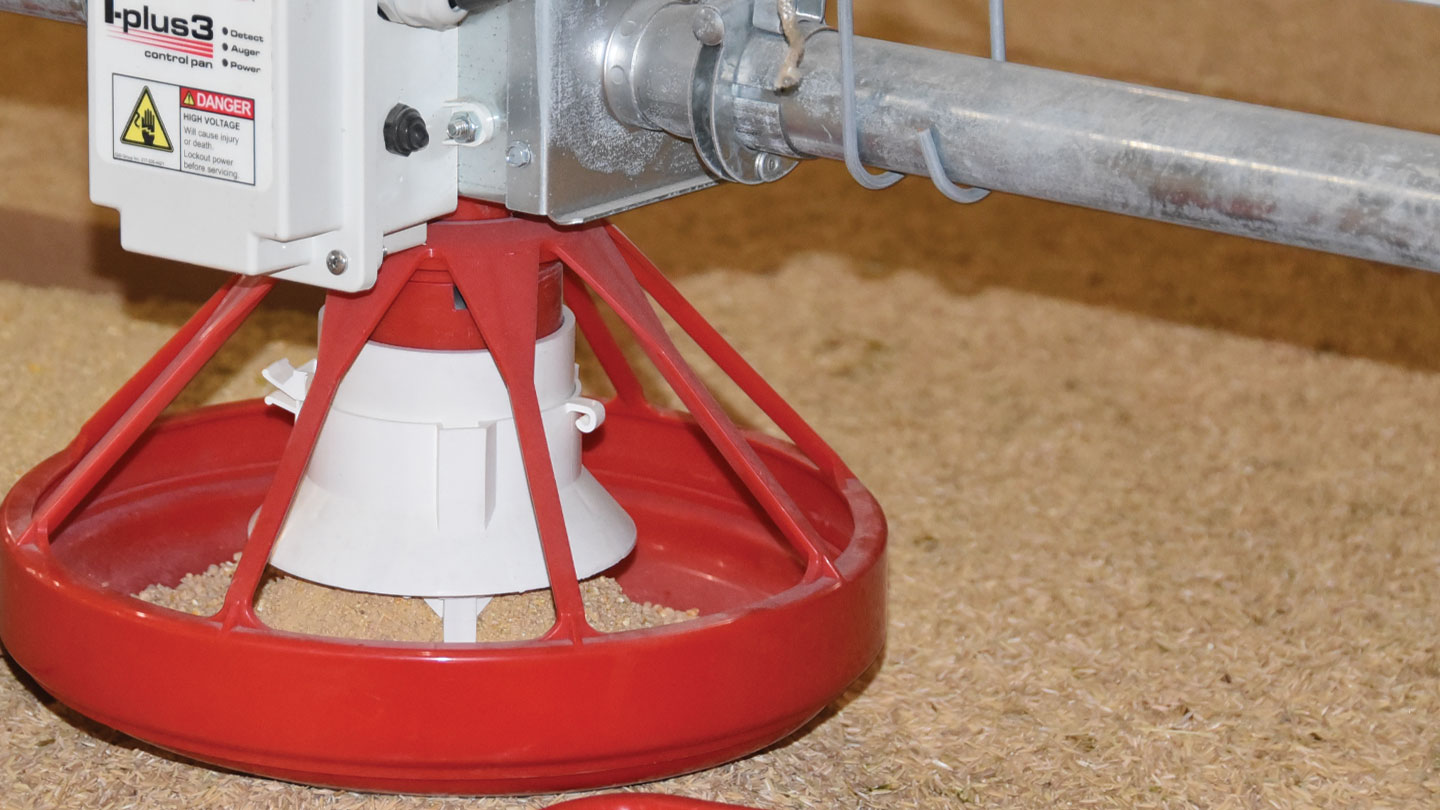 Pan Feeding Accessories
Customize your feeding system
Highlights
A variety of accessory options are available.
Maximize the efficiency of your feeding system.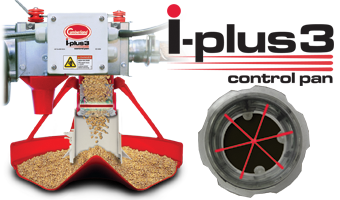 i-plus3 Control Pan
The i-plus3 Control Pan Feeding System uses exclusive infrared technology* to sense and detect the level of feed in the control pan for proper and reliable operation. Infrared technology requires no moving parts or sensitivity adjustments for a low maintenance alternative to traditional control pan designs. Available for chicken or turkey operations.
*Patent Pending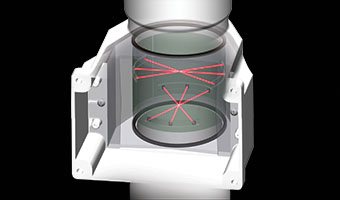 IR-Plus Feed Sensor
The IR-Plus™ is specially designed to work hand in hand with Cumberland's Flex-Flo™ feed delivery system and i-plus3 Control Pan. This combination of proven and dependable Cumberland products provide gentle feed handling, full hoppers and feed pans that will result in maximum feed efficiency.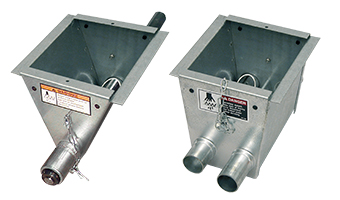 Poultry Boots
Heavy fabricated, galvanized, single and double outlet boots are available for end or center house feeding applications.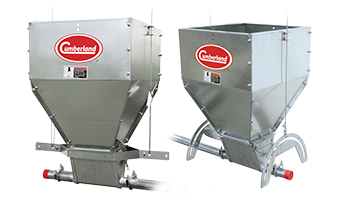 Feed Line Hoppers
Light, durable, fully galvanized feed line hopper are available in 120, 200, 300 pound capacities. Four hundred (400) pound capacity hoppers are also an available option for rooster scales. A standard hopper suspension is available that allows for removal of the feed hopper without affecting the feed line suspension during clean out and normal maintenance. The optional feed hopper rotation suspension kit is easily installed on new or existing feed lines allowing 90 degree rotation without removing the feed hopper.
Feed Trays
Cumberland Feed Trays will provide the needed feed space in your broiler application. The feed trays, available in economical or heavy duty models, are made of durable polypropylene for long life, easy cleaning and dependability.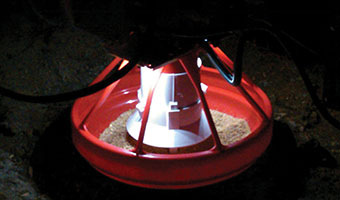 Option
Hi-Lo Control Pan LED Light
An optional Hi-Lo control pan LED light is available to stimulate bird activity. Cumberland's light assembly attaches directly above the feed pan providing 360 degrees of lighting coverage and plugs directly into the power supply included in the i-plus3 Control Pan.