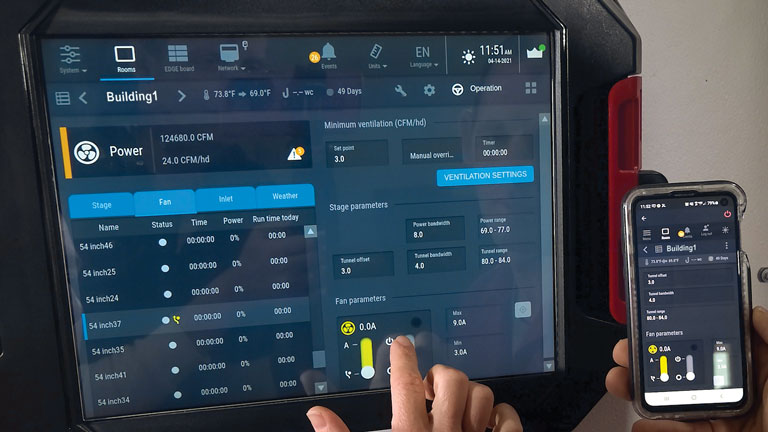 Precise monitoring requires controls that are able to conform to the specific needs of your production facility. Cumberland control systems adapt to your climate and feeding requirements. They feature intuitive, user-friendly operation and construction built to withstand the rigors of the environment.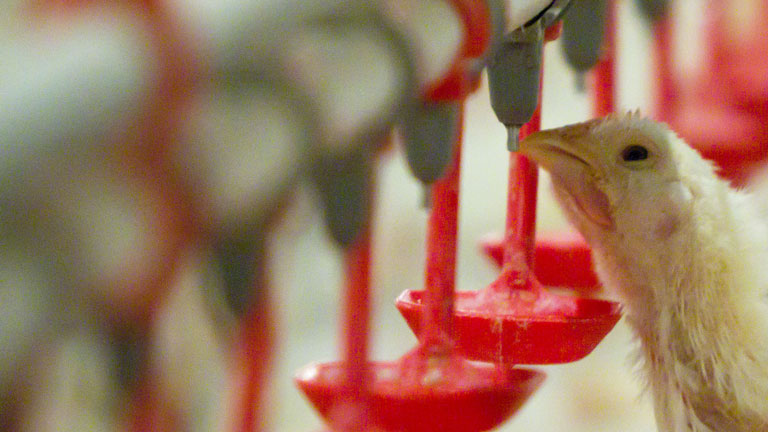 Cumberland offers a full line of proven and dependable solutions to maximize the growth potential of every bird and your business. Products are engineered to be easy to install, simple to operate, durable and efficient.
EDGE Bin Scale
SMART MONITORING IN REAL-TIME
EDGE Bin Scale
SMART MONITORING IN REAL-TIME
Highlights
Monitor feed usage, track feed levels, and receive automatic notifications.
Cloud-based architecture allows remote connections.
Analyze data in real-time and respond quickly to any issue.
Automatic low-feed notifications.
180 day history on the controller.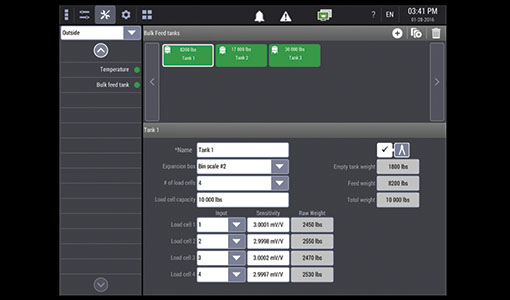 User-Friendly Interface
Quick and easy setup via a simple, user-friendly interface.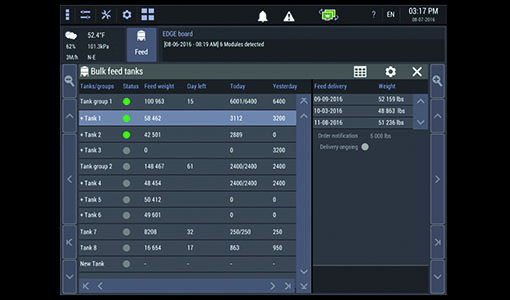 Easily Monitor and Organize
Organize tanks into familiar groups to easily monitor feed inventory and consumption.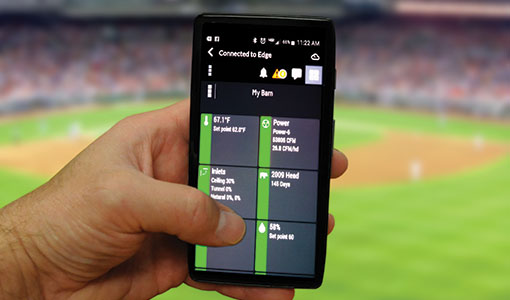 Real-Time Remote Access
Plug in the EDGE bin scale and take control of the system from anywhere. Its cloud-based architecture allows remote connections via any web-enabled device to monitor and analyze data in real-time or quickly respond to any issues.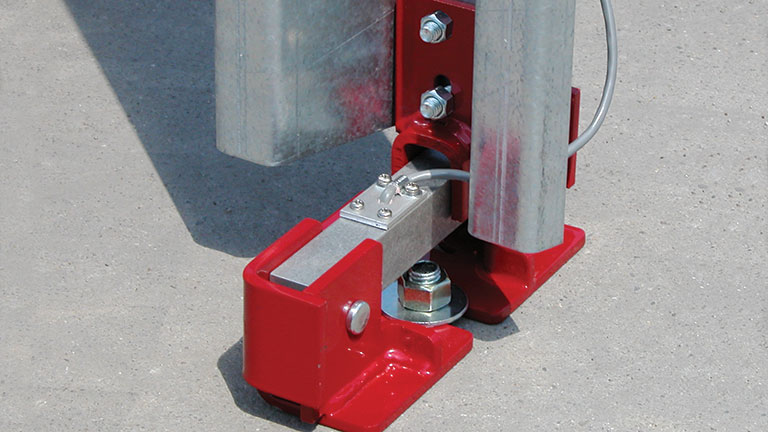 Standard or High capacity
Load Cells
The rugged load cell assemblies are specifically designed for the harsh environment of a swine facility and adapt easily to most feed bins. A standard unit for up to 8,000 lbs. (3629 kg) per bin leg or a high capacity model rated at up to 12,000 lbs. (5443 kg) per bin leg are available. The compact design of the load cell assemblies only increases the overall height of the feed bin by approximately three inches (8 cm).