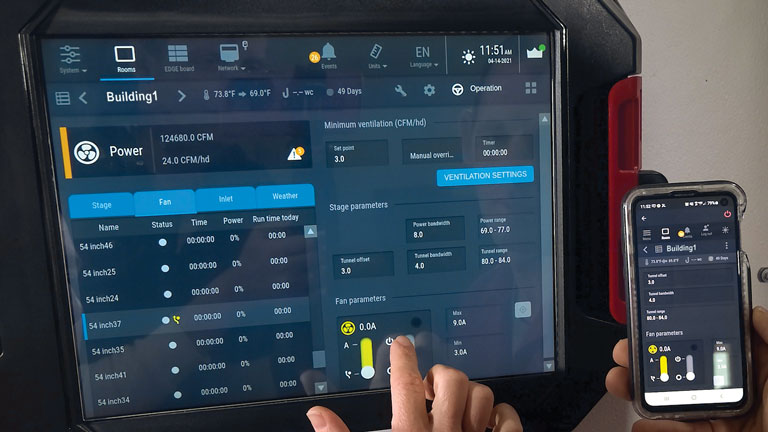 Precise monitoring requires controls that are able to conform to the specific needs of your production facility. Cumberland control systems adapt to your climate and feeding requirements. They feature intuitive, user-friendly operation and construction built to withstand the rigors of the environment.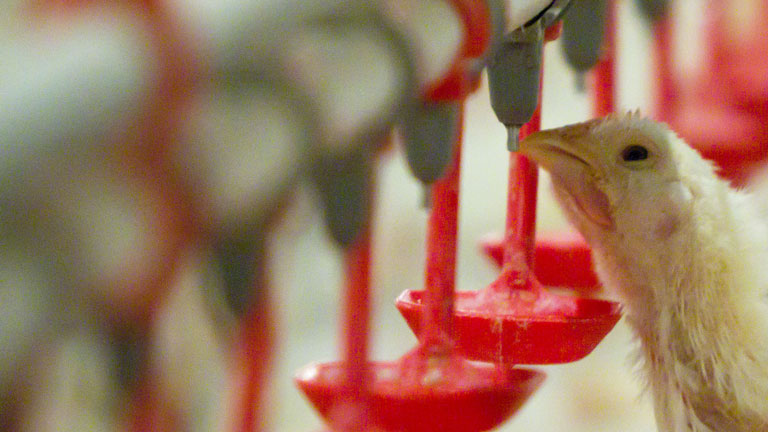 Cumberland offers a full line of proven and dependable solutions to maximize the growth potential of every bird and your business. Products are engineered to be easy to install, simple to operate, durable and efficient.
Center Roll-Out Nesting Systems
Comfortable, safe and easily accessible laying area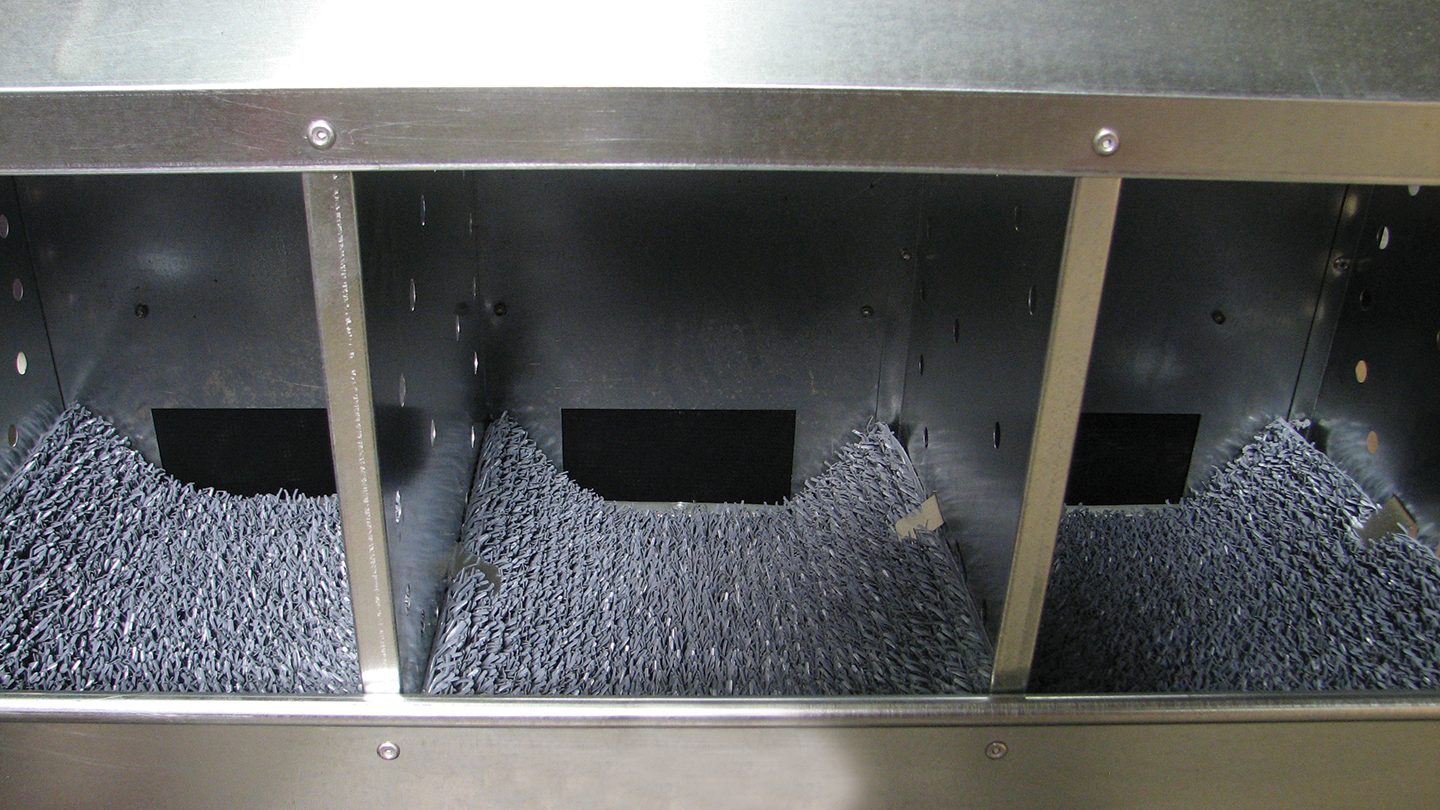 Center Roll-Out Nesting Systems
Comfortable, safe and easily accessible laying area
Highlights
Available in 12 hole and 10 hole units.
Plastic, corrosion resistant nest bottoms.
2 collection table styles available.
Collection tables come with pre-wired, variable speed controls with "soft start".
Adjustable overhead culling shelves with fluorescent lights.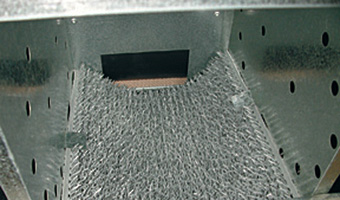 Large Vertical Opening
Cumberland's 12 and 10 hole mechanical nest offers a large vertical opening for comfortable and easy access for the bird.
Plastic Nest Bottom
The plastic, corrosion resistant nest bottom has large openings from the front of the next to the back keeping litter from building up without losing any strength. It's contoured design helps funnel eggs to the belt with ease.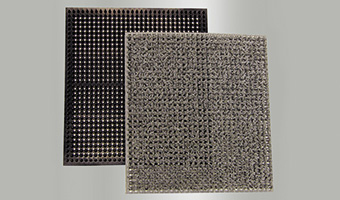 Nest Pads
Gray turf or grey crushed leaf nest pads are easy to clean and provide a comfortable and inviting laying area. Both designs promote proper roll-out with minimal egg contact. Both style pads are available for 12 and 10 hole nests.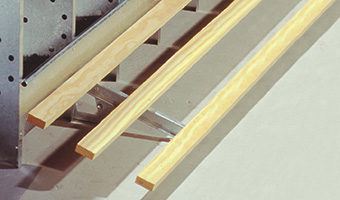 Optional
Wooden Perch
An optional wooden perch is available with double-riveted support brackets to eliminate sway. The perch can be raised and locked to control accessibility.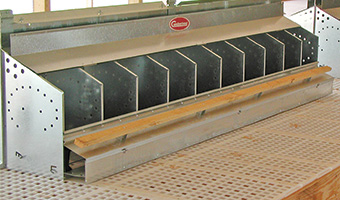 Optional
Poultry Flooring
Cumberland's Poultry Flooring reduces foot pad problems, leg problems and breast blisters often experiences with wood slats. The flooring is easier to clean and lasts longer than wood slats.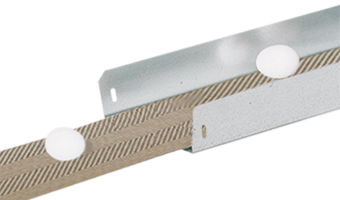 Optional
Galvanized Aisle Trays
Heavy duty galvanized aisle trays are available providing a durable path for the belt and eggs to travel.