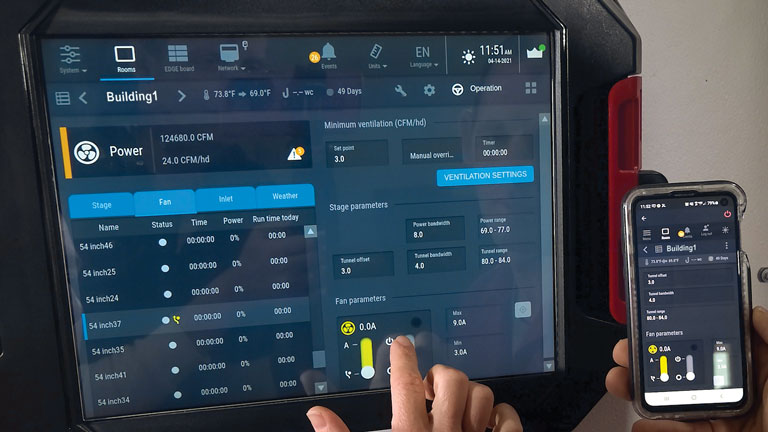 Precise monitoring requires controls that are able to conform to the specific needs of your production facility. Cumberland control systems adapt to your climate and feeding requirements. They feature intuitive, user-friendly operation and construction built to withstand the rigors of the environment.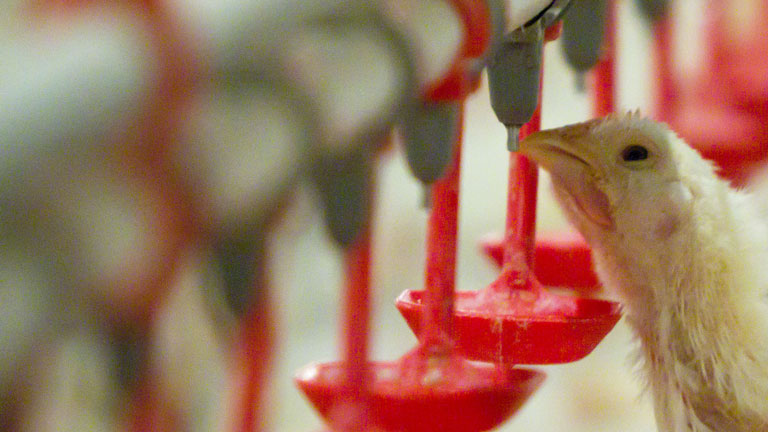 Cumberland offers a full line of proven and dependable solutions to maximize the growth potential of every bird and your business. Products are engineered to be easy to install, simple to operate, durable and efficient.
Hi-Lo Pan Feeders
One feeder takes birds from day old through adult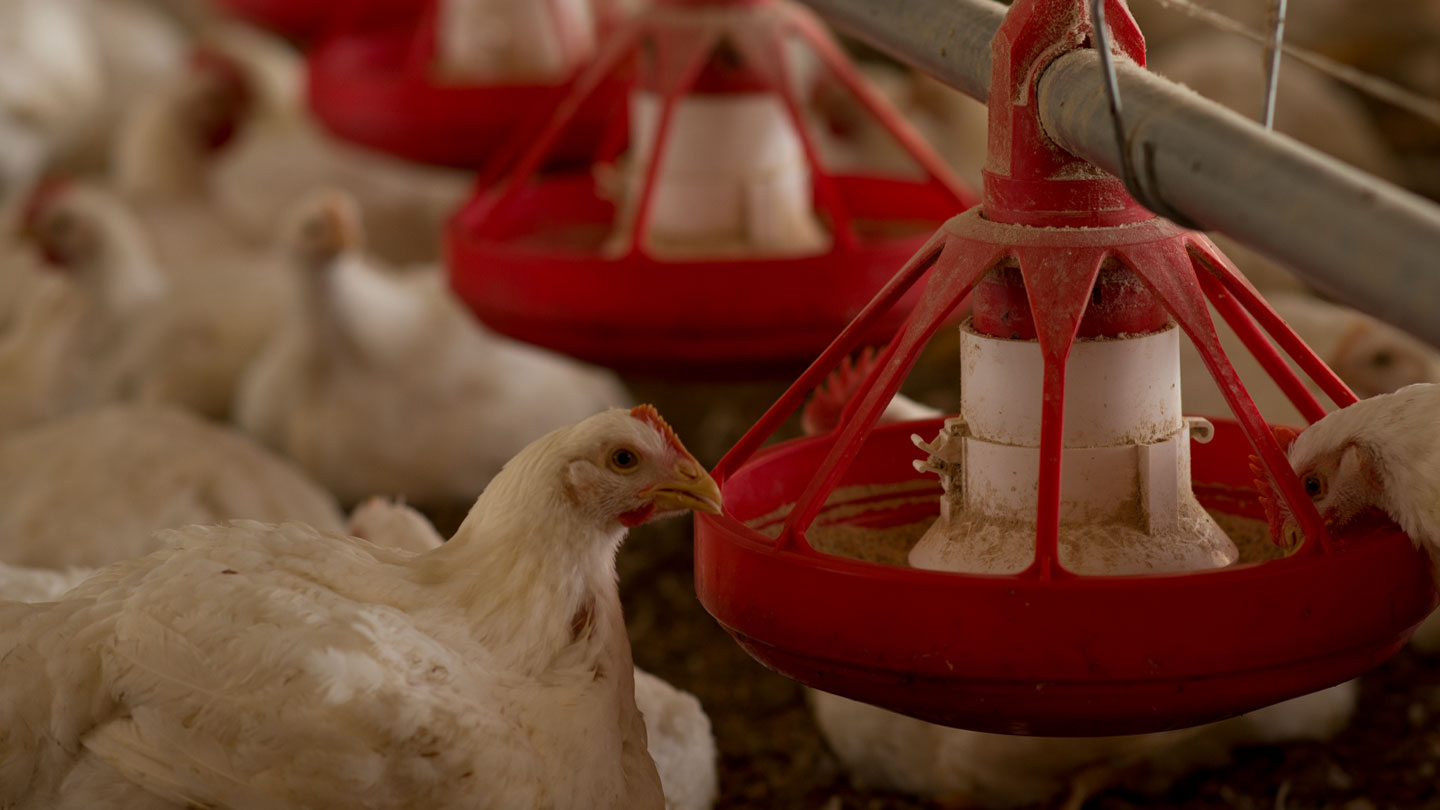 Hi-Lo Pan Feeders
One feeder takes birds from day old through adult
Highlights
Two-stage pan performance in one complete feeder.
Expandable pan height.
8 or 14 spoke grills.
Multiple feed level depths.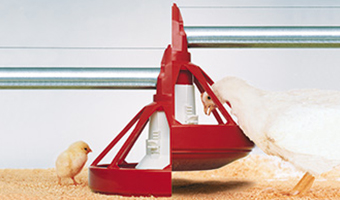 PATENTED*
Two-Stage Feeding
The first 7-10 days of a broiler's life are critical. The Hi-Lo pan feeder starts on the house floor, presenting a lip height of 2.1" (5.33 cm), the average height of traditional "chick lids". As the birds grow and the feed line is raised, the Hi-Lo expands into a 3.5" (8.89 cm) deep pan. This also compensates for uneven floors in the chicken house. The higher wall and feed saver lip prevent feed waste from being raked out.
*U.S. Patent No. 5,311,839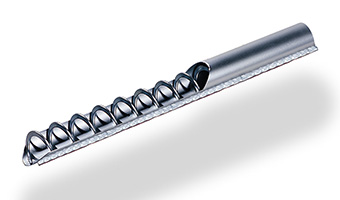 Tubing and Auger
The rib on Cumberland's lock formed tubing gives added strength to the tube, as well as providing a solid way to hold the pans in place. The auger is manufactured from pre-flattened wire to reduce material stress and provide for a more consistent, high quality product.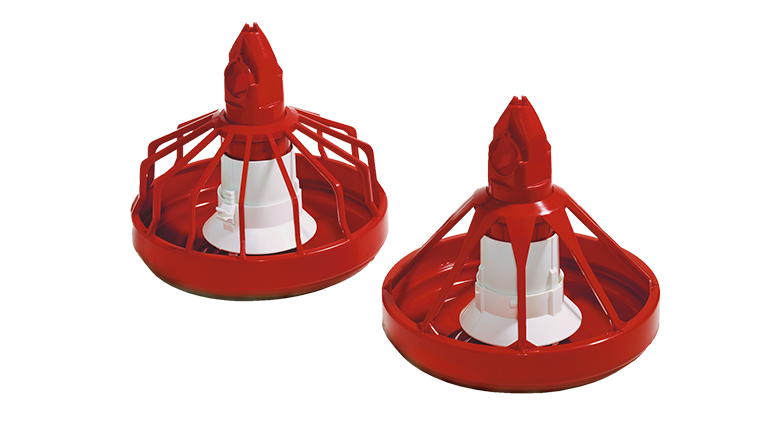 Two Styles
Hi-Lo Classic and Hi-Lo VIII
Hi-Lo Classic (14 spokes) was the first feeder in the industry to offer multi-stage feeding capabilities and the ability to raise and lower the feed line to accommodate day old to adult birds.
Hi-Lo VIII (8 spokes) includes all the same great features that made the Hi-Lo Classic an industry leader. Hi-Lo VIII offers the added benefit of wider spoke spacing eliminating trapping when growing larger birds.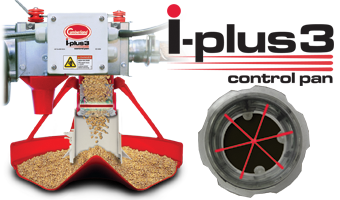 Optional
i-plus3 Control Pan
Cumberland's patented I-Plus3 Control Pan utilizes Infrared Technology to sense and detect the level of feed in the control pan for proper and reliable operation, day in and day out. Infrared technology requires no moving parts or adjustments.