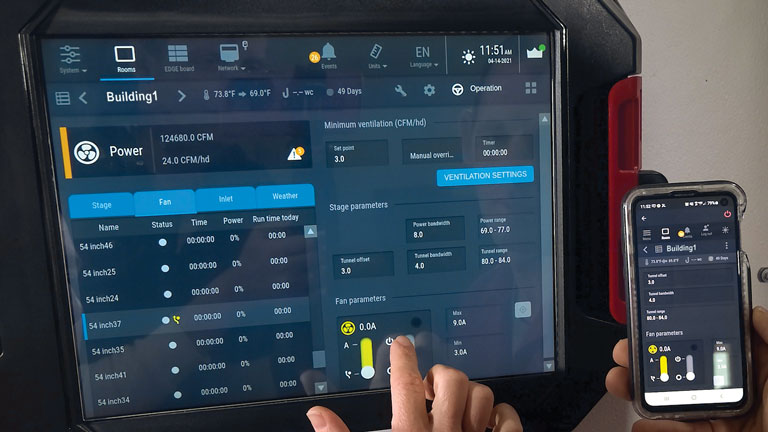 Precise monitoring requires controls that are able to conform to the specific needs of your production facility. Cumberland control systems adapt to your climate and feeding requirements. They feature intuitive, user-friendly operation and construction built to withstand the rigors of the environment.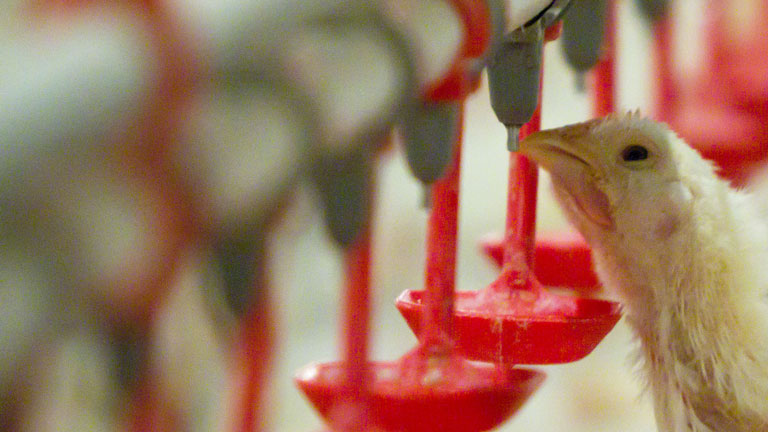 Cumberland offers a full line of proven and dependable solutions to maximize the growth potential of every bird and your business. Products are engineered to be easy to install, simple to operate, durable and efficient.
Mega Flow 58C
Our highest performing fan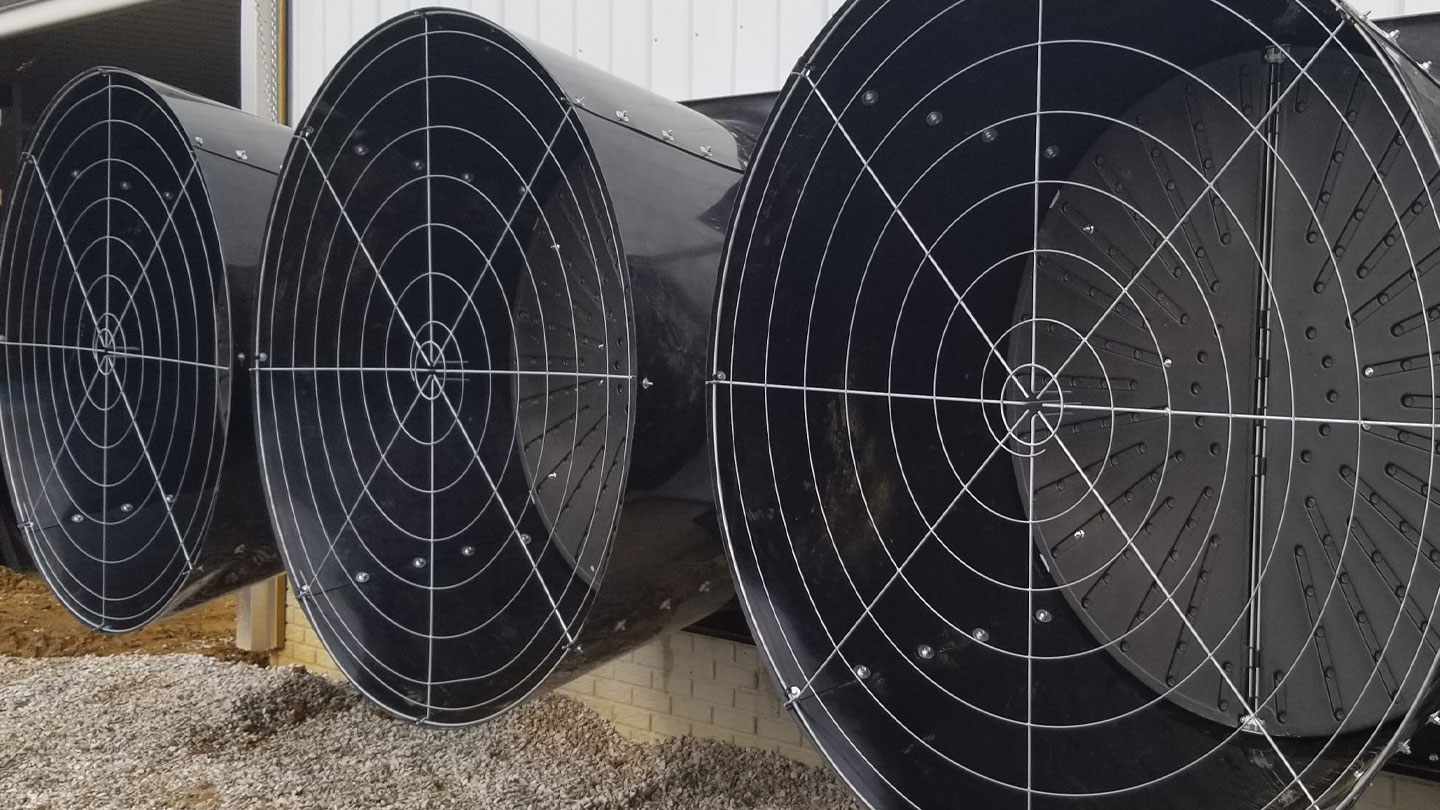 Mega Flow 58C
Our highest performing fan
Highlights
Spring loaded butterfly door with magnetic locking mechanism for a complete seal.
58" diameter.
Non-corrosive fiberglass reinforced composite venturi and housing.
Flush mount design allows retrofitting over wall openings from 57.5" to 63".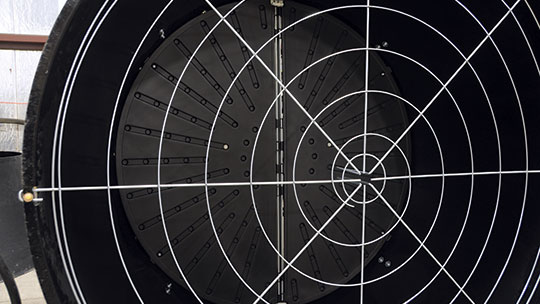 Poly Butterfly Dampers
Tight Sealing
Lightweight, insulated poly butterfly dampers open & close automatically with the operation of the fan.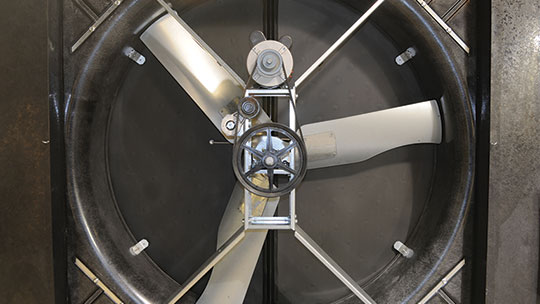 Motor Mount
Rigid Design
Rigid x-wing motor mount design and reinforced corner bracing add strength and solid support with minimal air flow obstruction.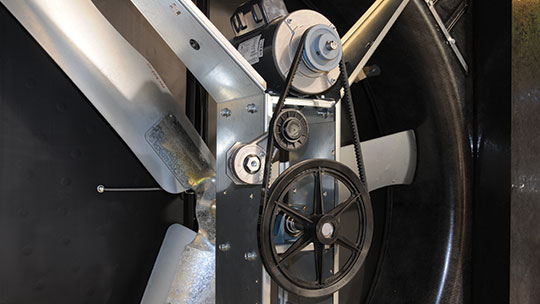 Quality Components
Standard, automatic belt tensioner and large, cast iron, greasable pillow block bearings for longer life. Optional non-corrosive composite cone available.