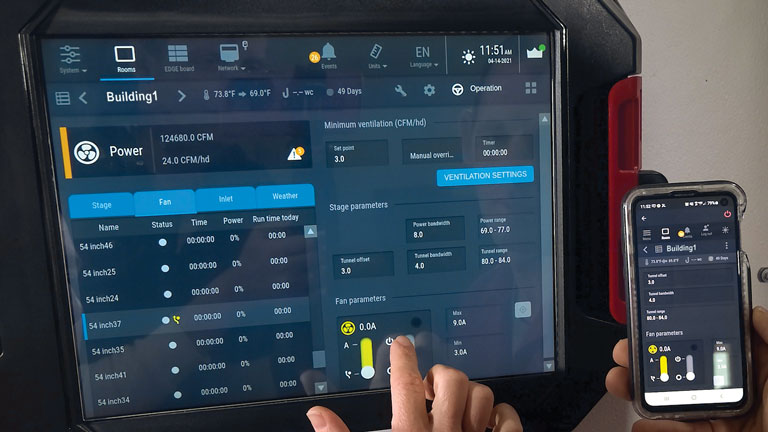 Precise monitoring requires controls that are able to conform to the specific needs of your production facility. Cumberland control systems adapt to your climate and feeding requirements. They feature intuitive, user-friendly operation and construction built to withstand the rigors of the environment.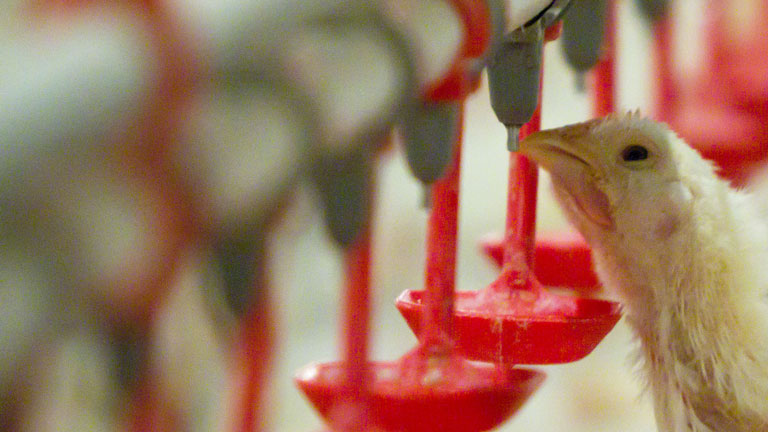 Cumberland offers a full line of proven and dependable solutions to maximize the growth potential of every bird and your business. Products are engineered to be easy to install, simple to operate, durable and efficient.
HH20 Watering Systems
Precise delivery of water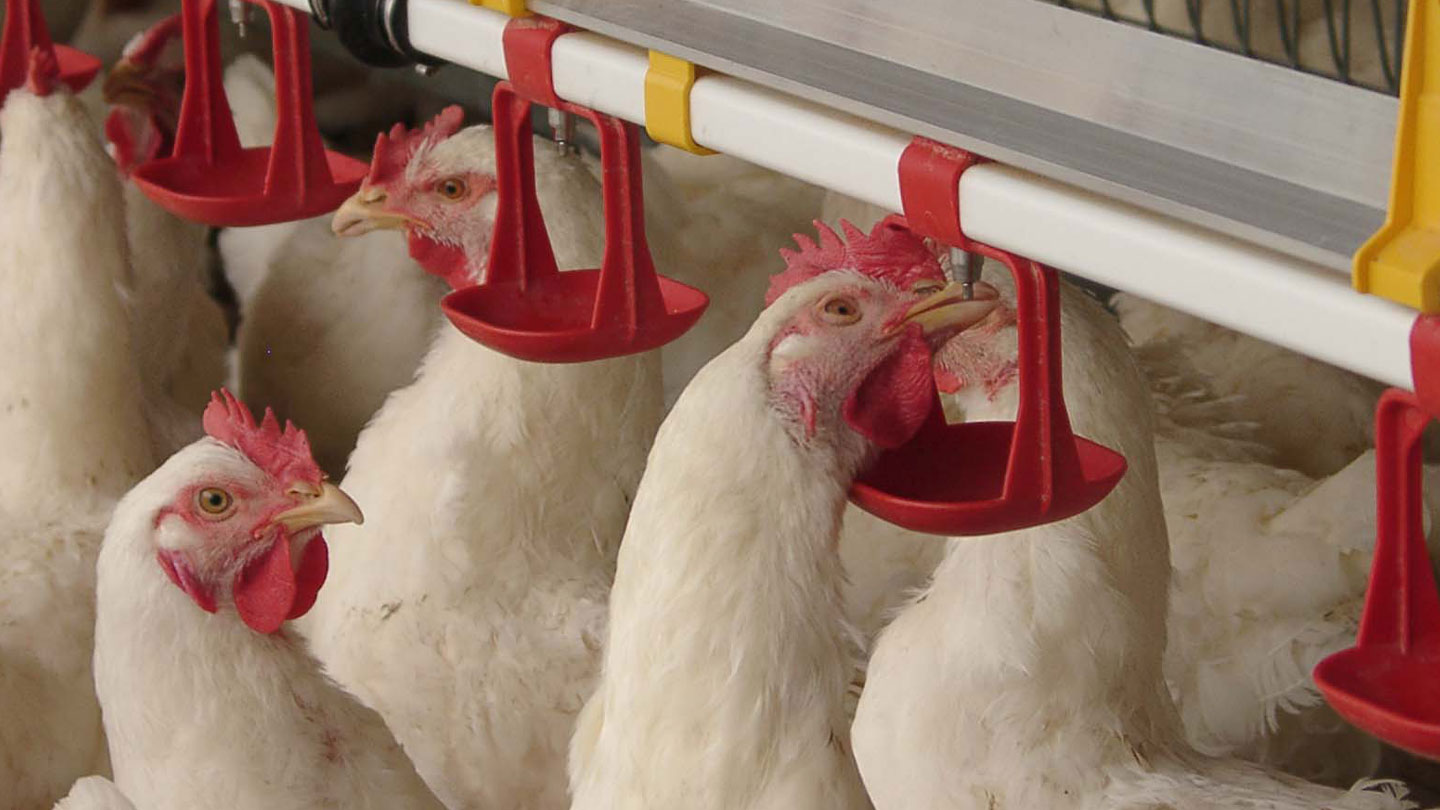 HH20 Watering Systems
Precise delivery of water
Highlights
FeatherSoft™ Hi-Flow Nipples with LitterGard ™ Cups for Breeders and Pullets.
FeatherSoft™ Advantage Nipples or FeatherSoft™ Hi-Flow Nipples with LitterGard for Broilers.
360 degree triggering.
One nipple from start to finish.
Raised water entry point.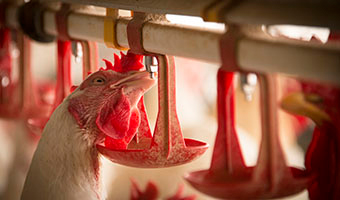 Raised Water Entry Point
The nipple's raised water entry point inside the water pipe eliminates the possibility of sediments from entering the nipple assembly.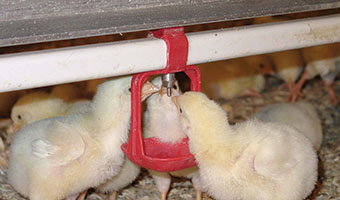 Patented three part nipple design
Simple Design
Includes an all stainless steel body or a stainless steel body with plastic shell, triggering pin and multi-stage metering pin. The water metering pin, extruding inside the water pipe, has a large diameter which enables it to more effectively capture and direct water into the nipple.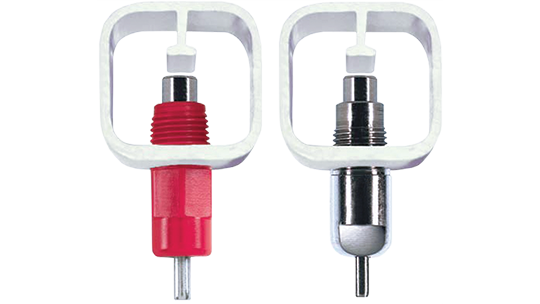 360° Side Action Triggering
Feathersoft™ Nipples
The patented 360 degree triggering Feathersoft™ Nipples makes it easy to trigger the pin for an ample supply of water for birds of all ages.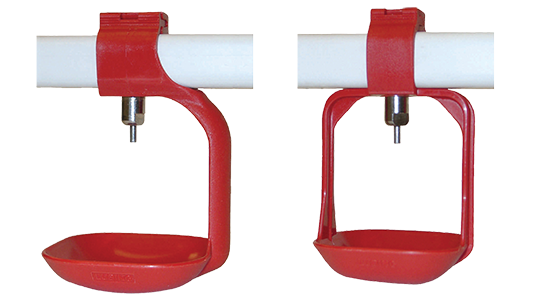 Option
LitterGard Cups™
LitterGard Cups are designed to catch any water spillage caused by the aggressive triggering of larger birds, improving litter conditions throughout the building. LitterGard Cup are available in both one arm or two arm models.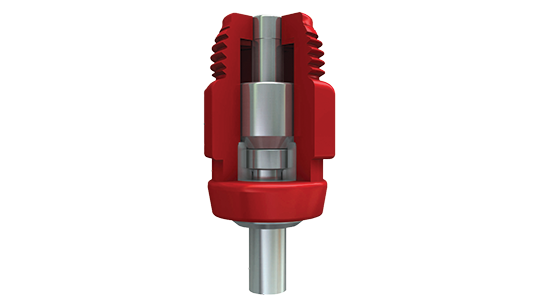 Option
OptiGROW™
The OptiGROW™ broiler nipple has been optimized for growth. The larger diameter pin holds a large water drop and requires less triggering force to get day old birds off to a fast start. The high quality design protects against corrosion and avoids deposits to keep the nipple clean. OptiGROW™ delivers proven and dependable results with first-week low mortality and increased weight gains on jumbo birds.
Feathersoft Nipple Specifications
| | | |
| --- | --- | --- |
|   |   |   |
| Number of Birds per Nipple | 10-12 FeatherSoft Advantage | 14-17 FeatherSoft Hi-Flow with LitterGard |
| Standard Nipple Options per 10' (3m) section* | 10, 12 or 15 Nipples |   |
| Max. Recommended System Length | 250' (80m) per Regulator |   |
| Water Pressure Requirement 150' Length | Pressure Regulator - Min. 20 psi (1.380 bars), Max. 45 psi (3,103 bars) |   |
* Other quantity options available.