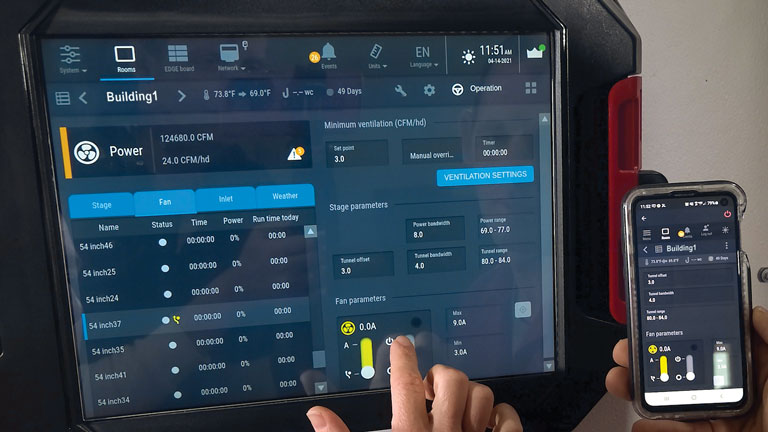 Precise monitoring requires controls that are able to conform to the specific needs of your production facility. Cumberland control systems adapt to your climate and feeding requirements. They feature intuitive, user-friendly operation and construction built to withstand the rigors of the environment.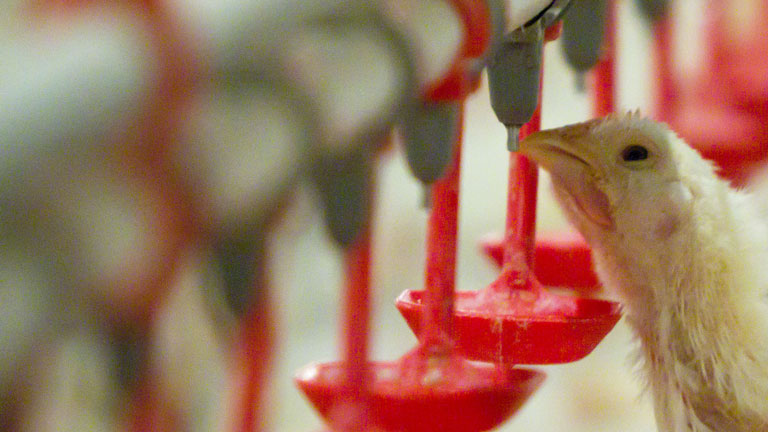 Cumberland offers a full line of proven and dependable solutions to maximize the growth potential of every bird and your business. Products are engineered to be easy to install, simple to operate, durable and efficient.
Pro-1 Broiler Pan Feeder
Flood Feeding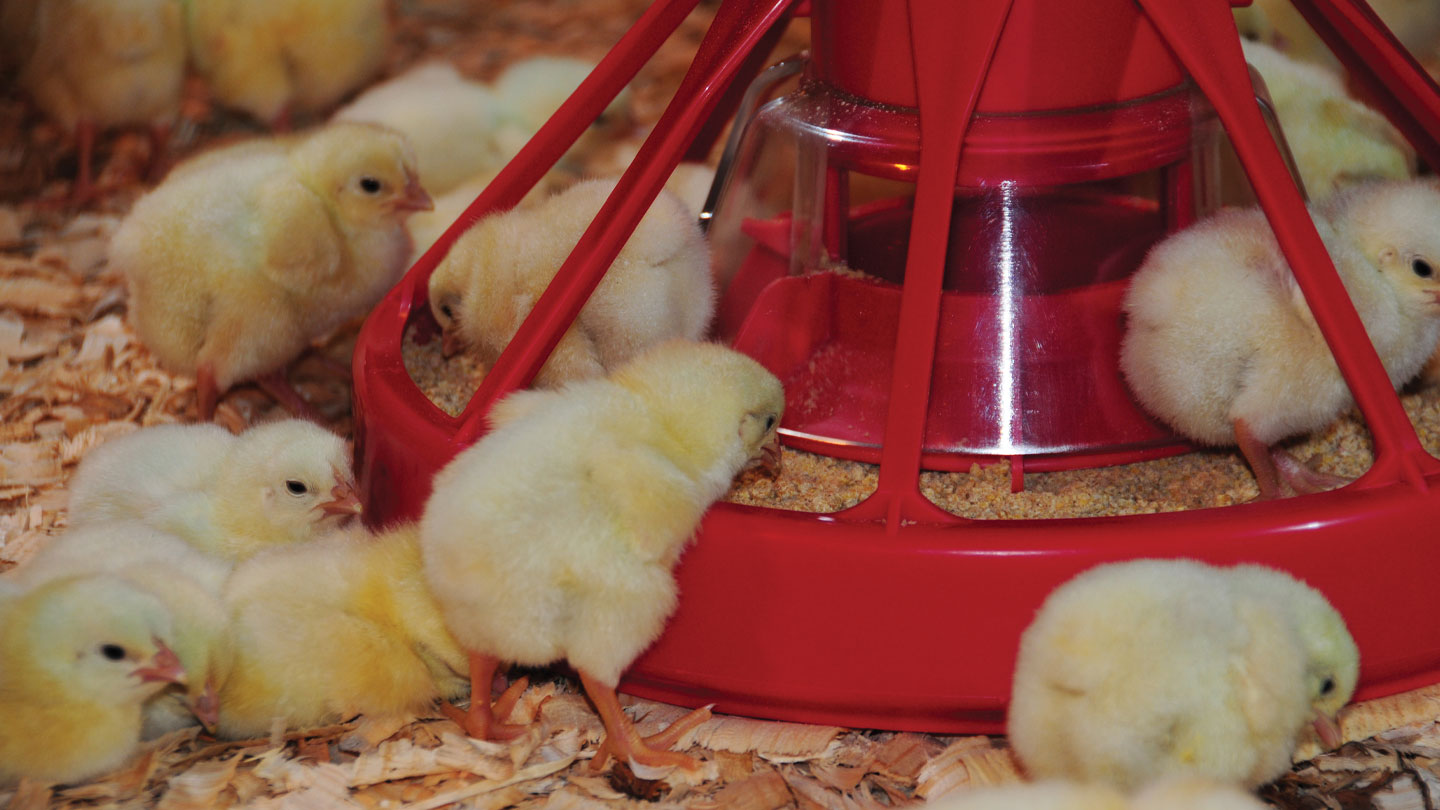 Pro-1 Broiler Pan Feeder
Flood Feeding
Highlights
Care for birds from day one through grow-out with just one pan feeder.
Flood windows.
Optional collapsible or locked pan.
Clear guard to keep birds out of window.
Eight spoke design for easy bird access.
Hi-Lo retro-kit
Patented design - US Patent No. 7,647,888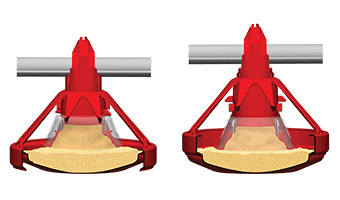 Adjustable Pan Settings
You decide what's best for your birds. The Pro-1 offers unrivaled options for customizing. Flood the feeder in its 2" collapsed position or, use the simple mechanism to "lock it in" as a deep pan and flood it at the 3.5" depth.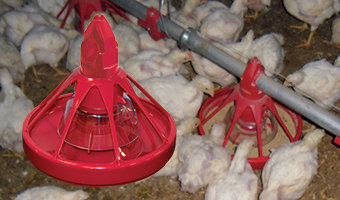 14 or 8 Spoke Models
Available in two models
The Pro-1 includes all the great features of the Hi-Lo pan feeder. Wide spokes and a full 360° action eliminate possible trapping and reduce bruising and injury to the birds. The higher wall and feed saver lip help prevent waste from raking. The Pro-1 skirt reduces spoilage and helps assure birds always have access to the freshest feed. Available in a fourteen (14) or eight (8) spoke model with a one or two-piece telescoping drop tube.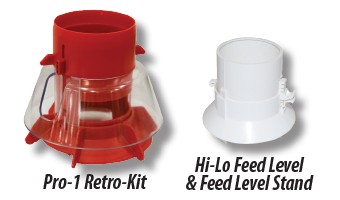 Retro-Kit
Convert with Ease
Turn any existing Cumberland Hi-Lo feeder into a Pro1 Broiler Pan Feeder with the Pro-1 Retro Kit.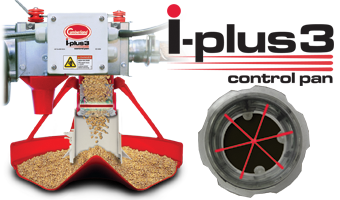 Optional
i-plus3 Control Pan
Cumberland's patented I-Plus3 Control Pan utilizes Infrared Technology to sense and detect the level of feed in the control pan for proper and reliable operation, day in and day out. Infrared technology requires no moving parts or adjustments.