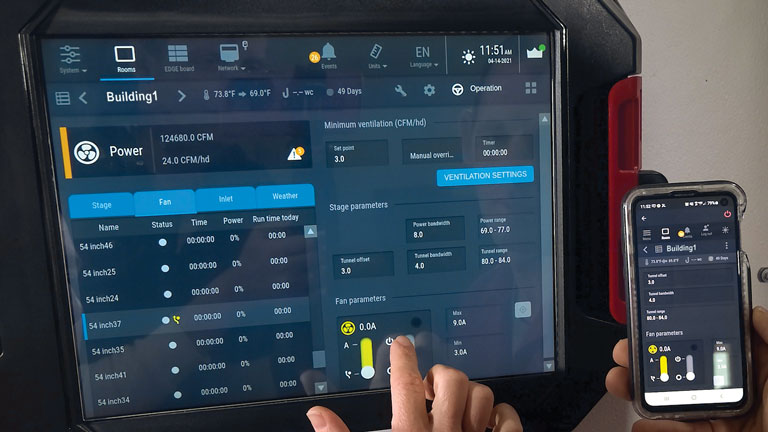 Precise monitoring requires controls that are able to conform to the specific needs of your production facility. Cumberland control systems adapt to your climate and feeding requirements. They feature intuitive, user-friendly operation and construction built to withstand the rigors of the environment.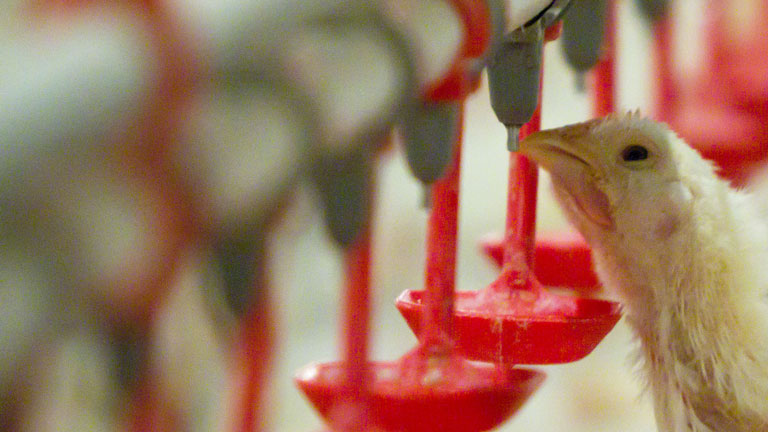 Cumberland offers a full line of proven and dependable solutions to maximize the growth potential of every bird and your business. Products are engineered to be easy to install, simple to operate, durable and efficient.
Expert-WW
Ventilation Controller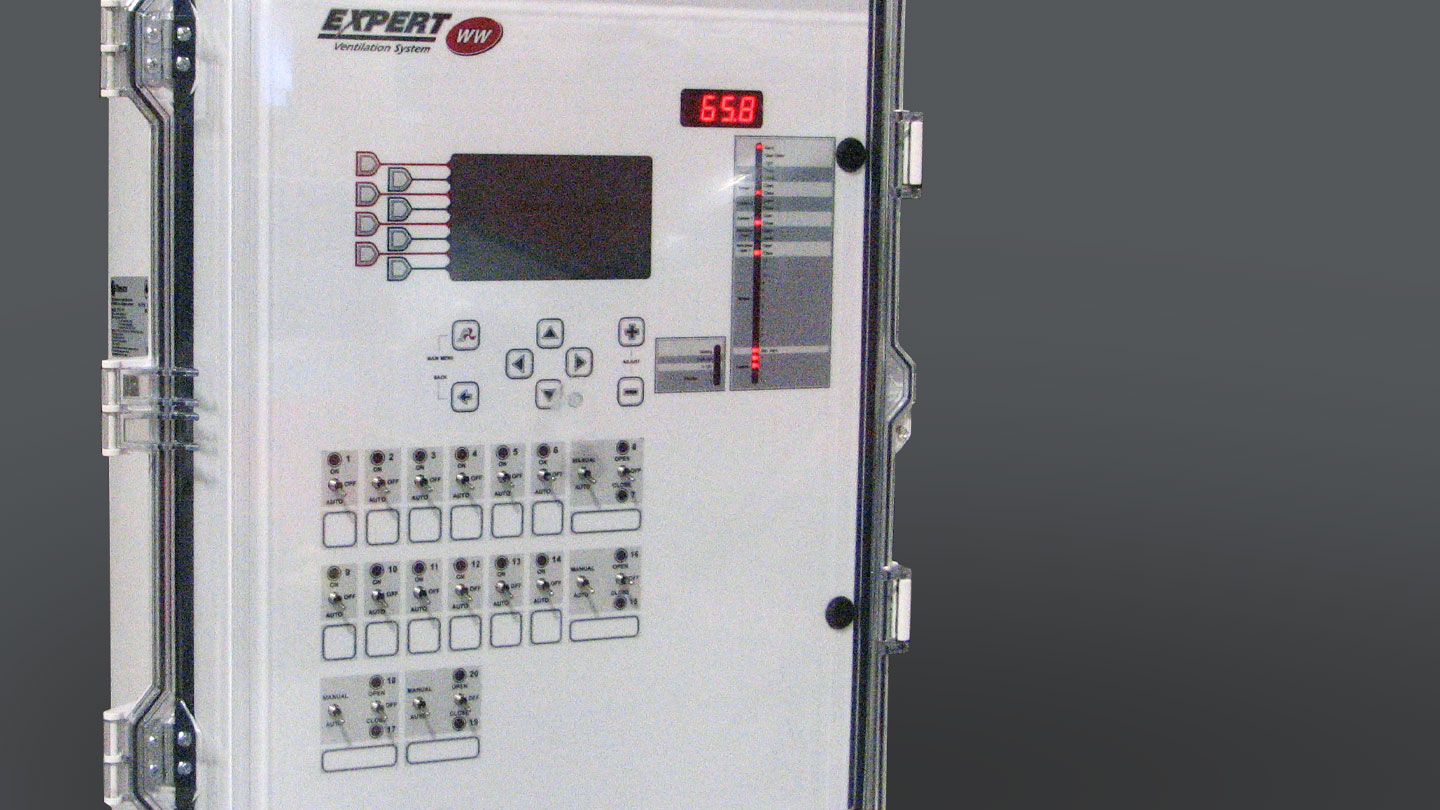 Expert-WW
Ventilation Controller
Highlights
Precise control of temperature, airflow, bird weight, water consumption, feed inventory and lighting in one management system.
Large LCD display.
8 indoor temperature sensors.
20 built-in relays.
3 programs to control room temperature.
Energy saving features.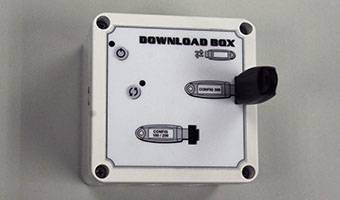 Upload/Download
Program one control chip to easily transfer settings data.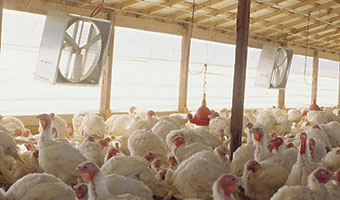 Minimum Ventilation Cycle
When ventilation is not required for temperature control, fan outputs can run either continuously or intermittently to reduce humidity levels and supply oxygen to the room.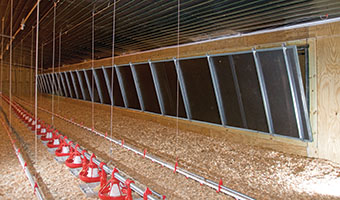 Ventilation and Humidity Control
The controller can open 2 natural ventilation curtains and stop all ventilation when the outside temperature is sufficiently warm. Tunnel ventilation reduces the temperature perceived by the animals when room temperature rises. Inside and outside humidity sensors allow you to control the humidity in the room.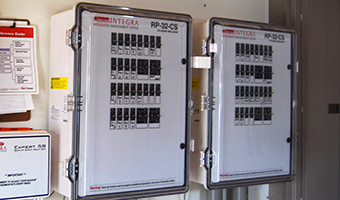 Option
Relay Panel
Add a second relay panel for up to 60 relay outputs. The relay panel offers on/off/auto relay switches, open/off/close switches for curtain relays, a clear protective door and LED lights. The Relay Panel is a simple addition with only 5 wires between the controller and the relay panel.